Places to Donate for Thanksgiving
Turkey, canned items, and more to give to the needy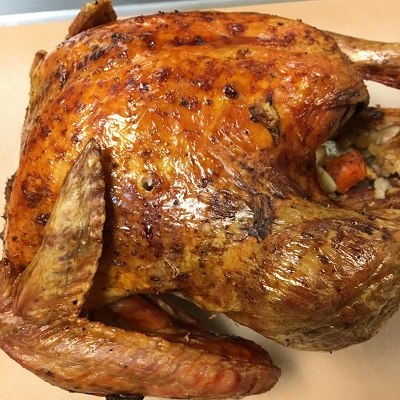 Tis the season of giving and in that frame of mind, we've rounded up several food pantries and storefronts around Charlotte were you can donate Thanksgiving dinners for those in need.
Charlotte Rescue Mission: Charlotte Rescue Mission is hosting its annual Thanksgiving Turkey Drive. You're invited to drop of turkeys and canned sides for those in need. Turkeys need to be frozen for health and safety reasons; you can drop off turkey drive donations at the Rescue Mission (907 W. 1st Street) between 8:30 a.m. and 5:30 p.m. Other needs include box stuffing, potatoes, green beans, corn, yams, cranberry sauce, cream of mushroom soup, evaporated milk, and French-fried onions. You can find more information here.
________________________
Second Harvest Food Bank of Metrolina: Serving North and South Carolina, there are plenty of places to drop of food for Second Harvest – often detailed and announced via the Facebook page. Additionally, you can also check out Second Harvest's online tools and tips for hosting your own food drive here.
________________________
Loaves and Fishes: There are several Loaves and Fishes locations throughout Charlotte – you can find the full list here. The most requested and needed food items are canned meats; canned pastas like ravioli and SpaghettiOs; cereal; canned fruit; and 100% fruit juice (no glass, please).
________________________
Urban Ministry Center: Located on 945 N College Street, drop-off hours are Monday through Friday 8:30 a.m. to 4 p.m. and Saturday through Sunday 9 a.m. to noon. For the soup kitchen, most requested items included sandwich bread, canned vegetables, peanut butter, jelly, sliced sandwich meat, sliced cheese, aprons, plastic forks and spoons (no knives), and dish towels.
________________________
You can also find a large list of food pantries here and here. Check with the individual institution for hours and which items are accepted and most needed. Often, canned foods including vegetables and boxed items like pasta and cereal are most requested.