Plant Sale Scenes
If you haven't checked out the Wing Haven Plant Sale, add it to your Saturday to-do list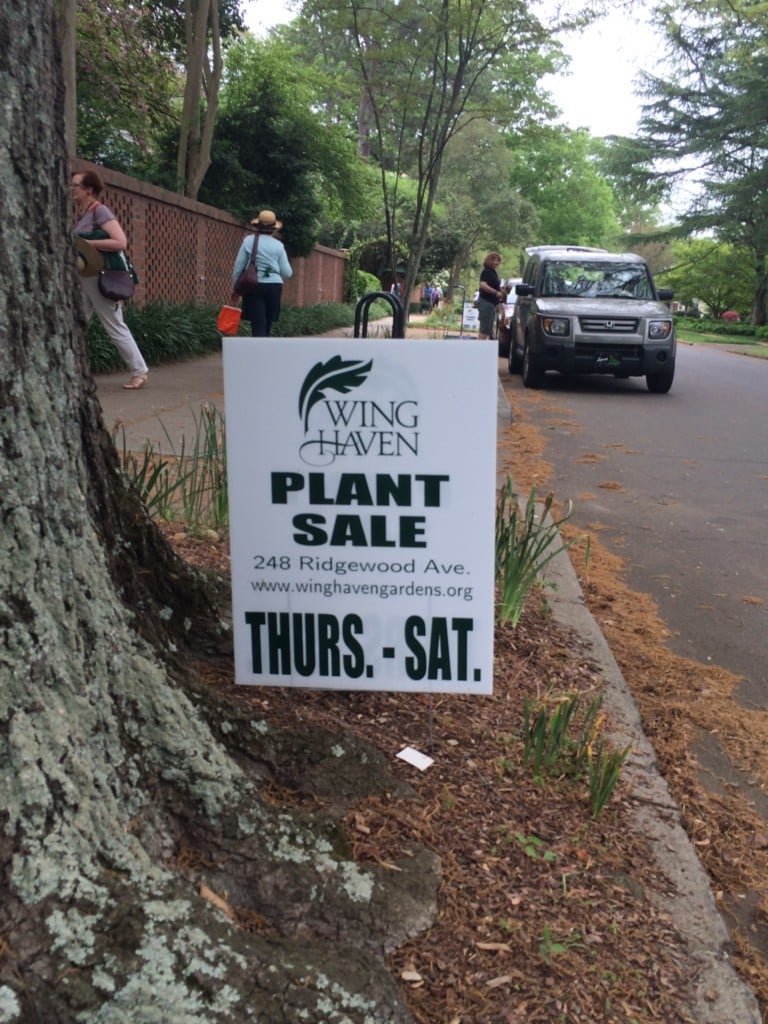 Earlier in the week, we gave you the details for the Wing Haven Plant Sale. Today we stopped by. Here's a sneak peek of what you'll find. You have until Saturday (April 11) at 5 p.m.
The sign was a little dark, but it recommends you check out the garden shop. We second that suggestion.
One of the highlights of the Wing Haven sale is that information abounds. Plants are well organized, and signs and tags offer planting instructions. The area is also full of volunteers in green aprons ready to answer any questions.
From edibles …
and herbs …
to perennials …
and natives, the Plant Sale has a large selection.
And if you need some gardening inspiration, step out the back of the garden shop and into the beauty of Wing Haven.