Post & Gray Closing its Storefront
The home-furnishings retailer will transition to online sales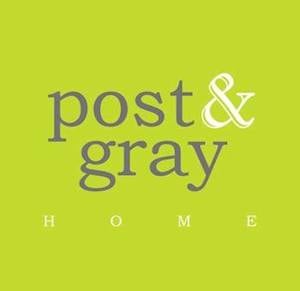 June 29th marks the final day of Post & Gray's brick-and-mortar location in South End. The home-furnishings store that sells the work of multiple vendors, many of them local artisans, will close its doors at the end of this month. The store celebrated its five-year anniversary in March.
Owners John and Kelley Vieregg plan to continue selling wares online under the Post & Gray name at postandgray.com. The couple's original multimerchant effort was Interiors Marketplace, which they started in 1993. In addition to Post & Gray's new virtual concept, the Viereggs will focus on their individual design entities. Kelley has a full-service interior-design firm, Kelley Vieregg Design, and John is a sales and design consultant for Southend Reclaimed: Vintage Wood & Brick. The retail industry's increased dependence on social media and Internet sales contributed to the Post & Gray decision.
All of the merchandise inside Post & Gray's South Tryon Street location will be sold. The storewide sale starts tomorrow (Thursday, June 19) at 9 a.m. Discounts range from 10 percent to 75 percent off.