PREMIERE: Hungry Girl's Fantastic New Tune 'I've Been With Your Man'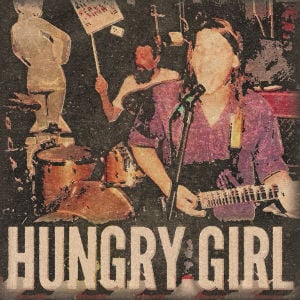 HERE'S A LITTLE something to get your Thursday moving: a new tune from Charlotte rock duo Hungry Girl.
For the past four years, the act has blasted Charlotte venues with high-energy performances and catchy, big-riff tunes. The band is comprised of two members, Jason Skipper and Jimmy Lail, who also perform in One Another and Relapse Records act Columns. Hungry Girl claims the classic label of "rock & roll," and the act's songs reflect both a reverence for the genre's past and a pop sensibility.
They've had a string of self-released efforts since banding together in 2011, but their biggest recorded project to date is a self-titled LP, out Sept. 18. Today, Charlotte magazine debuts a new track from that album: "I've Been With Your Man." The tune is a solid representation of Hungry Girl's sound: a grooving verse that culminates in a wild chorus, which has been stuck in my head since it was first sent to me.
Check out the tune below. You can pre-order Hungry Girl at the duo's Bandcamp page. And be sure to let us know what you think of the tune in the comments section.
The band has a few upcoming shows, where you can see their rollicking live set yourself. This weekend, they play Ink Floyd's God Save the Queen City. They'll perform on the Saturday-NC Music Factory leg of the multi-day festival. On Sept. 10, they open for Andrew WK at the Neighborhood Theatre. It's a busy time for Hungry Girl.