Prep School
How to plan the rehearsal dinner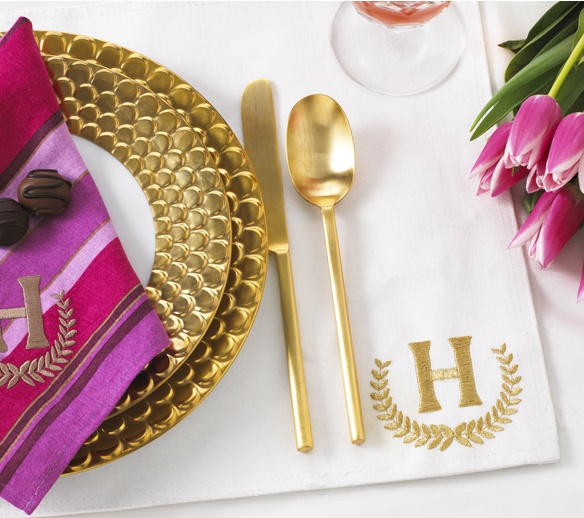 Unlike the rehearsal itself, the fête to follow is far from a dry-run event. Rehearsal dinners require considerable planning as well as a thoughtful eye on the guest list. Whether it's an intimate event or a grand affair, the rehearsal dinner sets the tone for the wedding weekend. So, to be sure it goes off without a hitch, we've put together a planning checklist for you to share with whomever necessary. (Traditionally the groom's parents take care of this task, but this varies from family to family).
Clock Watcher. The rehearsal dinner typically takes place immediately following the wedding rehearsal. But should you be holding the rehearsal on the earlier side, be sure to schedule the dinner for late enough that additional guests need not leave work early to attend. For Saturday weddings, this means a Friday evening event. Should the wedding be taking place on a Sunday, feel free to hold the rehearsal dinner that Friday.
Ahead of The Game. Once you've chosen a venue, be sure to book and confirm at least 4 months prior to the date. The invitations for rehearsal dinner should go out shortly following the wedding invitations. Think outside the restaurant box. A picturesque garden setting or an intimate backyard affair is equally appropriate, simply depending upon personal preference. Feel free to brainstorm with whomever the paying party may be. Just keep in mind that financial backers should have the final say. If you'll be hiring a caterer, have the final head count on hand to negotiate cost. Remember, buffet-style set-up or even heavy hors d'oeuvres is more cost-effective than a plated dinner.
Be Our Guest. When it comes to guest list, numbers can range significantly. Nonetheless, the following parties are a must: immediate family members on both sides, bridal party members and their significant others (this includes those in relationships), your officiant and his or her spouse. Should you have any children participating in the ceremony whose parents don't fit into any of the aforementioned categories, you'll want to invite them as well. You may also invite as many other friends and family members as you choose. Another option to keep in mind: post-dinner parties are a great way to include additional wedding guests in the pre-wedding festivities while still keeping the rehearsal dinner an intimate affair.
Cheers. Don't forget to designate individuals who will be giving a toast in ample time. Traditionally the father of the groom and best man will give a short speech at the rehearsal dinner. The bride and groom may also give toasts, and of course, anyone else who wishes to do so as well.
The Giver. Bridal party gifts can be given at the rehearsal dinner. Just be sure to do so discretely.
{photo}