Presentation on Native Plants
Join the Charlotte Council of Garden Clubs for its September program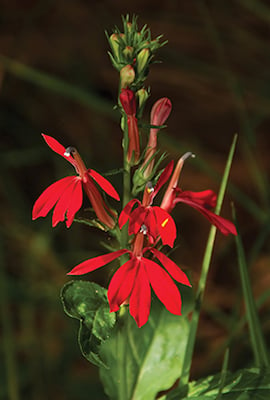 Dr. Larry Mellichamp is an expert on plants native to the southeastern United States. The professor of botany and horticulture at UNC-Charlotte, and the director of the UNCC Botanical Gardens, has written books about these native plants, taught classes about them, and on Wednesday, September 24, he'll speak about them.
Mellichamp is the presenter for the Charlotte Council of Garden Club's monthly program. The topic for September is "Why is it Worth Knowing & Growing Southeastern Native Plants?"
Mellichamp is the author of Native Plants of the Southeast, which came out this year. For Wednesday's event, he'll speak about well-known natives under cultivation, natives available commercially, and "new" natives emerging as good options. Mellichamp will help attendees understand the differences between non-native garden plants and invasive exotics, and how to address those concerns.
Mellichamp spoke with Charlotte Home + Garden for a piece about growing native plants in a recent issue. The benefits of native plants he mentioned include their adaptation to our climate and their ability to attract birds and other wildlife.
The program on native plants is part of the Charlotte Council of Garden Club's ongoing mission to "provide educational information on horticulture, flower design, and environmental topics." The council is a nonprofit organization made up of 16 area garden clubs, five associate horticultural societies, and several youth clubs.
Wednesday's event begins with refreshments at 9:30 a.m.; the council meeting takes place at 10 a.m., and the program begins at 10:45 a.m. at the council's headquarters, 1820 E. Seventh St. in the Elizabeth neighborhood. All programs are free and open to the public. For more information, visit the council's website by clicking here.