Presidential Debate Viewing Parties, 'It's Complicated' Tour, Cufflinks & Cocktails Bar Hop, Amy Schumer Live, and More Oct. 16-18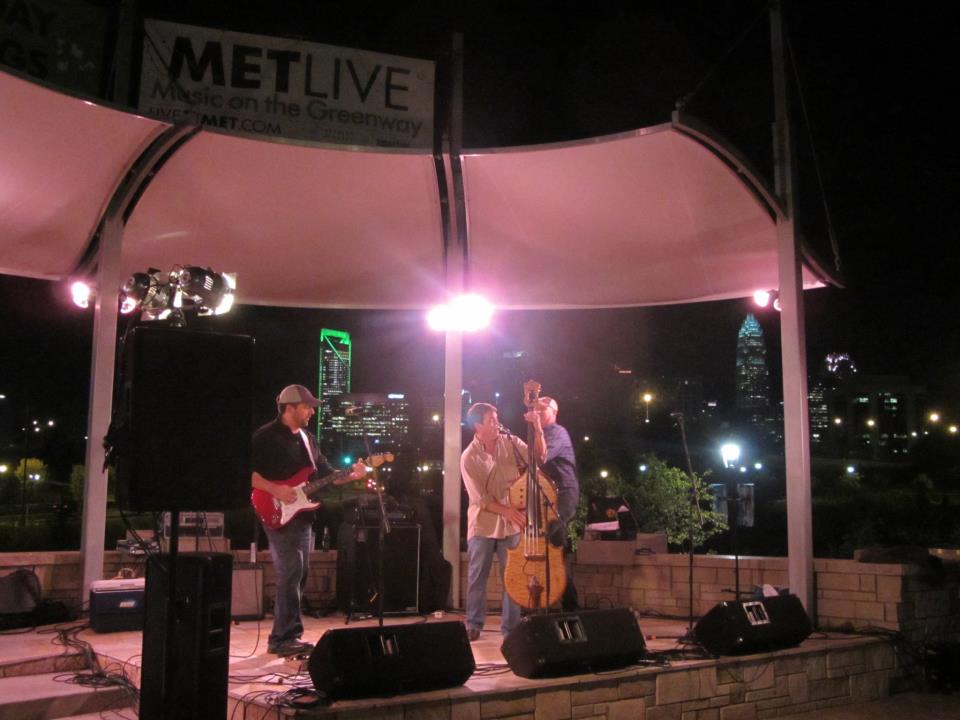 You don't have to wait for the weekend to meet, mingle, socialize, or party. Enjoy this list of after-work and weeknight events.
Tuesday, October 16
New South for the New Southerner
The museum's popular newcomers series returns for another installment, this time with the theme "making history." State Senator Malcolm Graham will discuss how Johnson C. Smith University is making history with new community-oriented developments in Charlotte's historic west side. And Astrid Chirinos will talk about how Charlotte's Latin American Chamber of Commerce is making history, including the recruitment of Chiquita. As always, staff historian Dr. Tom Hanchett will be there to answer your questions, and a complimentary southern buffet from Mert's Heart & Soul will be served. 5:30 p.m. Free for Levine Museum members; $10 for non-members. Levine Museum of the New South, 200 E. Seventh St., museumofthenewsouth.org.
Tini Tuesday
Enjoy $5 martinis and appetizers, along with live music by Demond & Company, at one of Uptown's hottest new restaurants. In the bar area, they will show the presidential debate. 7 p.m.-midnight. Delta's Restaurant, 525 N. Tryon St., facebook.com/deltascharlotte.
Obama for America Charlotte Debate Watch Party
OFA-NC hosts this presidential debate watch party in support of President Barack Obama. Obama supporters and volunteers will be joined by Charlotte Mayor Anthony Foxx, former Obama aide Reggie Love, and State Senator Malcolm Graham. 8 p.m. Free. Tyber Creek Pub, 1933 South Blvd., tybercreek.com, barackobama.com/nc (you'll find more local viewing parties at this site).
Romney for President Charlotte Debate Watch Party
Join supporters and volunteers of Republican Presidential Nominee Mitt Romney's campaign to watch the second presidential debate. 8:30 p.m. Free. Dilworth Neighborhood Grille, 911 E. Morehead St., neighborhoodgrille.com, mittromney.com/nc (you'll find more local viewing parties at this site).
Wednesday, October 17
It's Complicated Live!
Relationship expert, matchmaker, TV host (Lovetown, USA on OWN), and author of the new book, It's Complicated: But It Doesn't Have To Be, Paul C. Brunson brings his wisdom to an engaging evening (click here to read my recent interview with him). He'll talk about dating and love in the new millennium, and you'll have the opportunity to ask questions. The event will also feature live music, and paid admission includes a copy of Brunson's book. 6-9 p.m. General admission, $35; VIP admission, $50; complimentary admission–a limited number of complimentary seats are available on a first-come, first-served basis on Brunson's website until noon Wednesday. Belk Action Center, at the Charlotte Chamber, 330 S. Tryon St., paulcbrunson.com/event/its-complicated-live-charlotte/.
MTV's Chunky Boys and Channel West Coast
These reality TV stars and musicians will host and perform at the first Wednesday night party at Uptown Charlotte's newest nightclub. Also music by DJ Complete and Wiggz N Wonz. 9 p.m.-2 a.m. $15. Label, 900 NC Music Factory Blvd., labelcharlotte.com.
Thursday, October 18
Cufflinks & Cocktails: Sixth Annual Bar Hop for Breast Cancer Awareness
Cufflink & Cocktails is a popular monthly event put on by the Charlotte Alumni Chapter of Kappa Alpha Psi Fraternity. And this Thursday is their annual bar hop edition, welcoming you to Vivace, Pisces Sushi Bar & Lounge, and Dressler's—all at Metropolitan. One hundred percent of contributions collected will go to Susan G. Komen for the Cure. 6 p.m. Free admission; donations accepted. Begins at Vivace, 1100 Metropolitan Ave., cufflinksandcocktails.com.
Legacy of Power: Black Tie Gala
This happy hour event will feature live jazz by Bertha Young and Band, premium cocktails, gourmet cuisine, and enthusiasm for the upcoming election. Your finest black attire is requested, but not mandatory. A portion of the proceeds will benefit the campaign of Kim Ratliff, candidate for Mecklenburg County Board of Commissioners. Presented by From A 2 Z Entertainment. 6-9 p.m. $15 and up. Delta's Restaurant, 525 N. Tryon St., froma2zentertainment.com, blacktiegala2012.eventbrite.com.
MetLive Fall Series Finale
After several weeks of entertaining crowds, this series concludes for the fall. While the weather is still mild, it's your chance to enjoy a live performance by Skate Rink Jukebox, stroll the Little Sugar Creek Greenway, eat dinner at one of six restaurants at the complex, shop at boutiques, and more. Produced by Paschal Promotions. 6:30-9:30 p.m. Free. Metropolitan, 1100 Metropolitan Ave., metmidtown.com.
Amy Schumer Stand-Up
Amy Schumer has become one of my favorite comedians, after I watched her hilarious performances on the Comedy Central Roasts of Roseanne and Charlie Sheen, plus her one-hour stand-up special, Mostly Sex Stuff. Now, you can laugh in person at the first of five shows she's doing through Saturday night. 8 p.m. $15-$20. The Comedy Zone, 900 NC Music Factory Blvd., cltcomedyzone.com.
Verify dates, times, prices, and other info at the web addresses listed for each event.
Be sure to bookmark www.charlottemagazine.com/Blogs/Dusk-Till-Dawn to stay plugged into Charlotte nightlife. Follow me on Twitter @HollidayInk; email me at jarvish@grownpeopletalking.com.