Pretty Pie Plates
Find a dish that looks as good as the filling tastes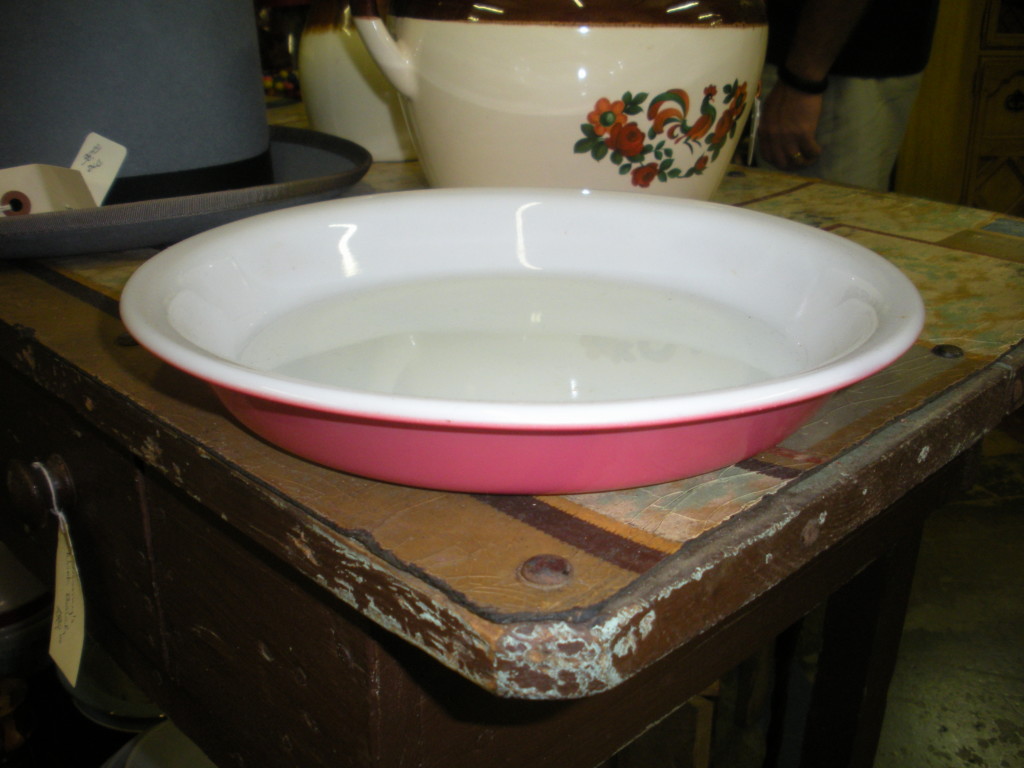 In the latest issue of Charlotte Home + Garden, we included the recipe for Breakfast Pie from Tupelo Honey Cafe. The recipe also listed instructions for the Basic Tupelo Pie Crust. If you prepare a homemade crust and homemade filling, you need a nice pie plate to show it off. Here are five style options and where to find them.
1. Fluted — This plate's fluted edge adds some flair to your crust. The "brick" hue around the bottom also looks pretty against the crust's tan color. The Corningware "etch" bakeware is 9.5 inches, oven and dishwasher safe, and available for $21.99 at Blackhawk Hardware.
2. Locally Made — Many potters in the area make pie plates. Shelby potter Ron Philbeck has a few to choose from on his Etsy site. Philbeck is one of five members of the local ceramic-artists group called Thrown Together Potters. Each of his plates is made of terra-cotta clay and finished with a glaze. They are oven safe, but Philbeck suggests placing the plates in a cold oven and allowing them to heat up with the oven. His 10-inch plate costs $35.
3. Whimsical — These lime- and pumpkin-shaped pie plates are a little out of round, but their shapes make them fun. Not all pies must be circles. Available at Green with Envy in Plaza Midwood, each comes with a pie mix for $29.95. (And right now, they're on sale!)
4. Old — This rose-colored Pyrex plate has likely made several pies in its time. It measures 8.5 inches and is made in the USA. Find this one ($17.99) or several others at Sleepy Poet Antique Mall.
5. Functional — It's not fancy, but it works well. I bought this nine-inch, glass Pyrex pie plate at an antique festival with my mom. I paid $10 for it, maybe less. She said I'd get good use out of it. And I do. I use it at least twice a week for various kitchen tasks. Check out the lineup of events at the Metrolina Tradeshow Expo. That list of flea markets, auctions, and antique shows is sure to include a good pie plate or two.