6 Charlotte LGBTQ-supportive Events in August
What to do and see this month leading up to Charlotte Pride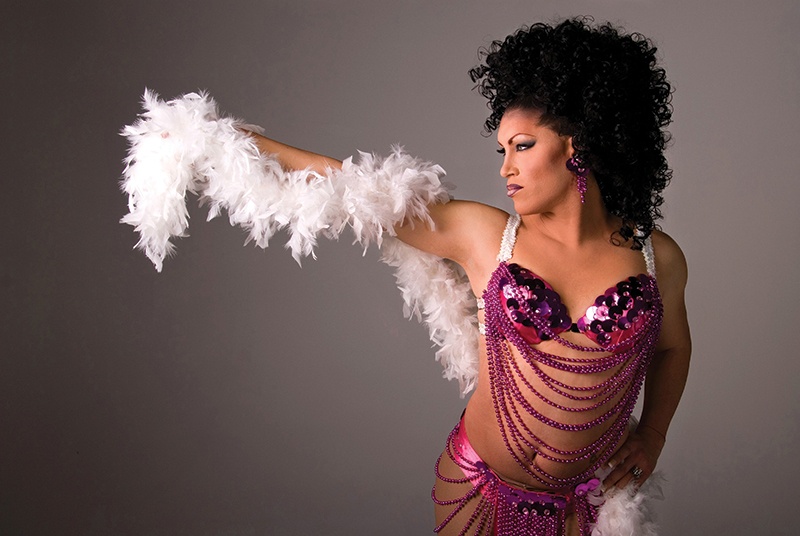 Most of us know about Charlotte Pride's annual festival and parade (Aug. 19-20 this year). But here are six other LGBTQ-supportive events in August.
Weekends in August
Burlesque and comedy performances from drag queen celebrity impersonators. 18-plus.
Chasers, Tickets start at $30
Friday, Aug. 4, 9:30 p.m.
From Charlotte Comedy Theater, a night of improv with Charlotte's first and only LGBTQIA+ improv team, Alphabet Soup.
VAPA Center, Tickets: $18
Saturday, Aug. 5, 7:30 p.m.
The singer-songwriter has been a champion for Pride since he came out as bisexual in 2018.
Skyla Credit Union Amphitheatre, Tickets start at $36
Sunday, Aug. 6, 8 p.m.
Alien drag queen Juno Birch stars in her one-woman show. It's gonna be weird.
Booth Playhouse, Tickets start at $35
Wednesday, Aug. 9, 7 p.m.
She's on tour to support her latest album, Renaissance, which honors Black and queer pioneers of disco, funk, and house music. The team of LGBTQ creatives that produced it used samples from drag icons like Big Freedia.
Bank of America Stadium, Tickets start at $50
Sunday, Aug. 13, 4 p.m.
A service hosted by more than a dozen local faith institutions to uplift LGBTQ people and allies of all faiths.
Caldwell Presbyterian Church
Friday, Aug. 18, 7:30 p.m.
A concert to celebrate being loud and proud, with songs like "Shalom" by Dan Forrest, "Proud" by Heather Small, and "A Patch of Light" by Jacob Narverud.
St. Martin's Episcopal Church, Tickets start at $25 for adults