Proceeds from Amélie's Birthday Macaron Going to 3 Nonprofits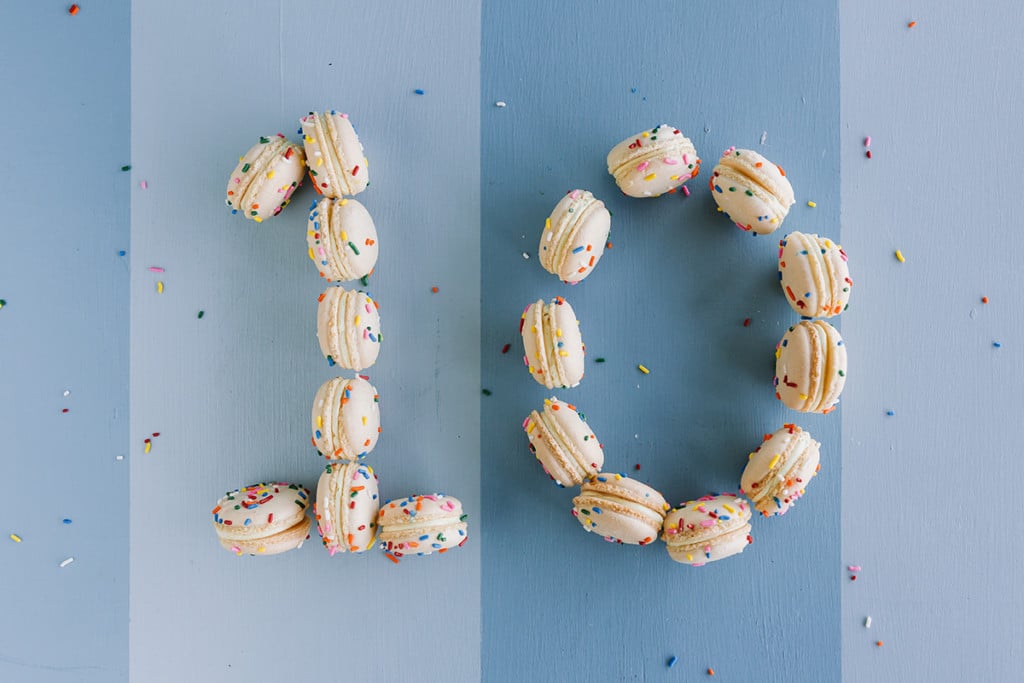 ON MY FIRST VISIT to Charlotte three years ago, my first stop was Price's Chicken Coop. My second? Amélie's in NoDa for coffee and a macaron to pull me out of a fried chicken haze.
Charlotte is a city of new, newer, and newest restaurants—but sometimes I just want to eat somewhere that's been around longer than a few weeks. This month, Amélie's celebrates their 10-year anniversary.
In that decade since they opened their North Davidson Street location, they've poured 1,134,293 cups of coffee just like my first one in Charlotte. The small packet of sugar I tossed into my mug was just a speck of the 488,000 pounds of sugar they've used over ten years. And they've cracked 3,048,600 eggs for the rows of pastries on display.
To celebrate their anniversary they created a limited-edition birthday cake-flavored macaron and are splitting all of the proceeds between three nonprofits: Habitat for Humanity of Charlotte (much of the bakery's furniture is from the Habitat Restore), Second Harvest Food Bank of Metrolina, and Crisis Assistance Ministry.
The birthday cake macaron will be sold at all of their six locations from Sept. 10 to Oct. 10. Charlotte locations include:
NoDa​
2424 N. Davidson St.
Carmel Commons
7715 Pineville Matthews Rd., Unit 34B
Uptown
380 S. College St.
Park Road
4321 Park Rd.