Promotions at ShopLuna.com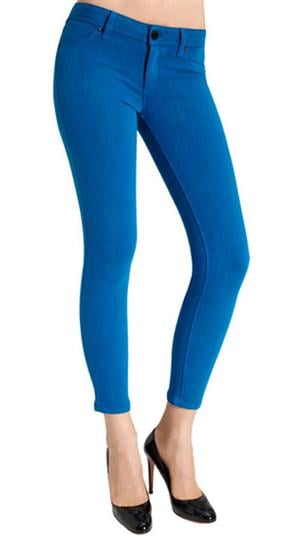 It's pretty much promotion palooza over at ShopLuna.com right now, Luna's online site. If you're anything like me, and by that I mean pretty lazy (like, the kind of lazy where you sign off on your winter coat without trying it on to test the warmth just because you can do it while you watch TV), then finding rewards for shopping online is like getting a reward for relaxing.
Right now, here are the ridiculous number of incentives to sit in your pajamas on your couch and shop online: 25 percent off your first online purchase, 15 percent off the pick of the day (today's pick is the Emma Legging by DL in "Parakeet" blue ($134)), free UPS shipping on orders that exceed $100, and 10 percent off a purchase during your birthday month (Luna Birthday Club). While you're there, you can shop all the new Gorgana jewelry the site's added.
Maybe a good rule of thumb is that, for every item you put in your shopping cart online, you do a sit-up. Yeah, that works for me.