Pumpkin Beers Are Back, Charlotte.
A look at a few arriving now—and one, a bit later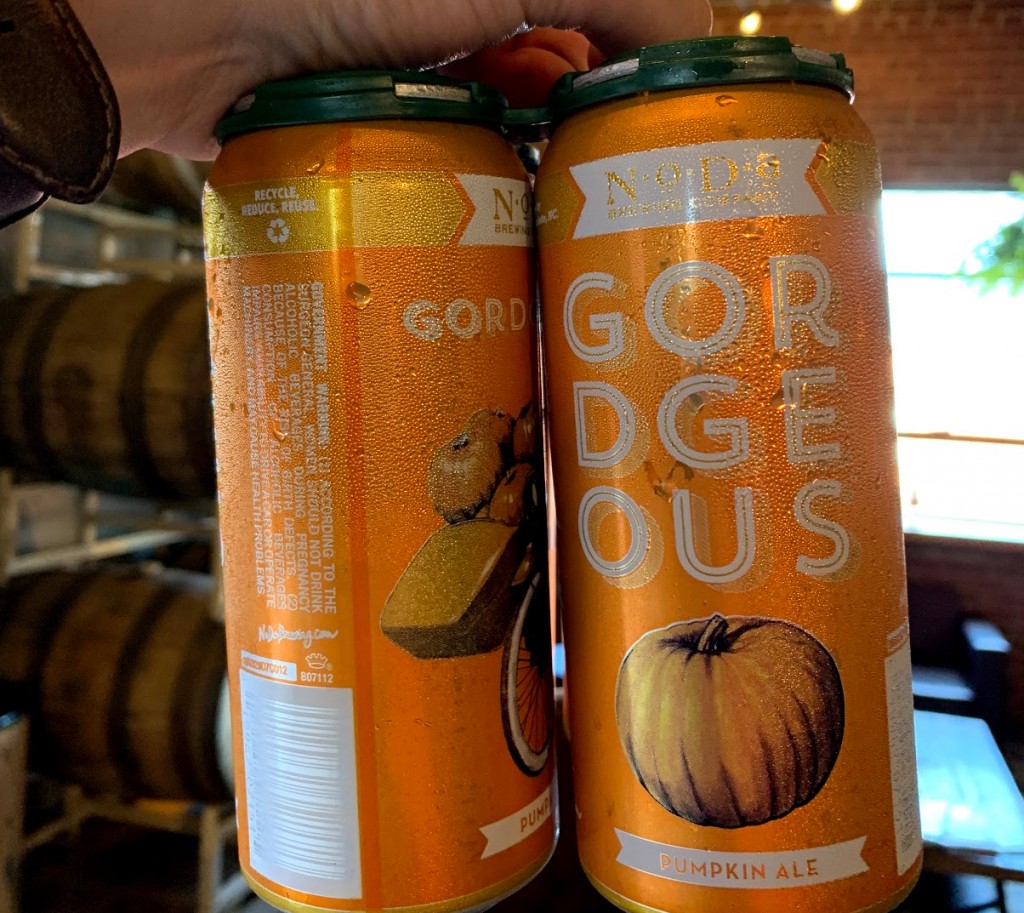 IN A YEAR FULL OF UNCERTAINTY, enroot yourself in the August arrival of pumpkin treats—and the accompanying backlash from folks who like to police seasonal flavors. I, for one, welcome our new orange overlords. Below, we look at four of the pumpkin beers available locally this year:

1. Gordgeous (6.4% ABV), NoDa Brewing
Gordgeous is Charlotte's flagship pumpkin beer. In every batch, 50 pounds of pumpkin and 42 pounds of brown sugar are used. And it's back on Friday, August 14. The brewery says it also uses "whole-seed spices cracked at the brewery on brew day, including allspice, cardamom, cloves, and freshly shaved whole ginger root."
---


2. Pumpkin Latte Blonde (5.8% ABV), Sycamore Brewing
This blonde ale cleverly zags from the pack with the addition of coffee notes. Sycamore leans into the "basic" nature of of the PSL-inspired brew with this tagline: "Did you know that if you say "Pumpkin Latte Blonde" 3X in a row, a girl in yoga pants will appear to tell you what she loves most about Fall?"
---
3. Pumking (8.6% ABV), Southern Tier
Southern Tier's Pumking is a national favorite, and it also returned to the taproom at the Brewers at 4001 Yancey on July 30, making it one of the earliest local arrivals on draft. (Have you tried that blend of cloves, nutmeg, and cinnamon from the tap? It's something special.) The beer also comes in a few other variants: Pumking Nitro, Cold Brew Coffee Pumking, and the Warlock Imperial Stout.
---
4. King Don Pumpkin Ale (5% ABV), Catawba Brewing Co.
King Don is back, now catching a second wave of pumpkinheads. This ale debuted in the early 2000s, meaning it's benefited from years of tweaking. The brewery says this "complex beer uses five separate barley styles, and artistic touch of hops, spices normally used for baking, and fresh pumpkin."