Q&A: Delores Johnson Hurt of League of Women Voters
Approaching its 100th birthday, the group seeks new ways to exercise the franchise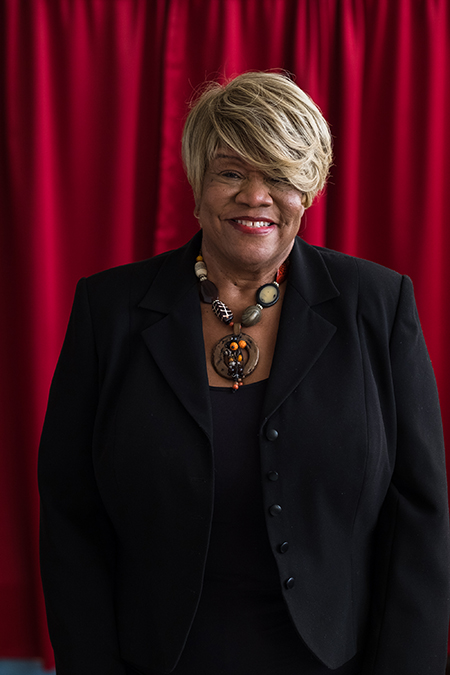 Delores Johnson Hurt, 71, is the second African American president of the League of Women Voters Charlotte-Mecklenburg, the local chapter of the venerable nonpartisan civic and voter advocacy organization. She's a pioneer in other ways, as well, having enrolled at Winthrop University in 1964 as one of its first black students. Since her election as LWV president in May 2016, she's tried to raise the group's public profile and counter the increasing barriers to voting, such as North Carolina's voter ID law, gerrymandered districts, and the old nemesis of voter apathy. We asked her about the League's plans and challenges this election season. Responses have been edited for clarity and space.
Charlotte magazine: What's the League's plan for the general election?
Delores Johnson Hurt: For the general, we will again host a mayoral debate on WTVI. For years, we've sponsored debates, and we're continuing that tradition. We are always going full force with our voter registration efforts—every week, twice a week, we're at the U.S. (Immigration and) Naturalization Service registering new citizens, and we average probably 50 new voters a week. That's one of the things we do year-round. The League is always being asked to speak about voter registration. We're doing a lot of work on redistricting. As you probably know, the League both statewide and nationally has brought lawsuits to make sure that all voters get a fair shake at electing their representatives and not having their representatives select them.
CM: The Trump administration has formed a voter fraud commission, based on nonexistent evidence of such fraud. Do such actions, and the national political climate, discourage your efforts to get people to vote?
DJH: You know what? The past national election has been a good thing for the League, both here, statewide, and nationally. We have had an influx of new members who want to be active and participate in our democracy because so many of them were disappointed in (Trump's election). So it's been a very good, invigorating event for the League. But one thing we've noticed is that when the new members come in, they really want to make things happen all at once. They want to see immediate successes. But the League has been around for a long time. Those of us familiar with the political process know that very little happens overnight, so we have to emphasize that to our new members. We have to be in it over the long term. You can't be discouraged. You have to keep at it, because those whose ideas we oppose certainly will not give up.
CM: What are you doing to be more visible?
DJH: It's very interesting how, although the League of Women Voters has been around since 1920 and will soon be 100 years old, there are many people who don't know who we are. So we are striving for more visibility, to let people know how important and respected the League of Women Voters is and has been in this country. We have upgraded and are very active on social media; we have a Facebook page; Twitter announces all the events we're doing; we have a fantastic website, goleaguego.org, where you can find out exactly what we're up to. And we're doing some things that might be a little bit silly—well, not silly, but whimsical; we're also beginning to participate in local parades. We marched in the Labor Day parade this year, and we'll be participating in the Thanksgiving parade. It's amazing how you can get known by doing those things. This past Martin Luther King Day parade, I went for the first time in a long time, and there were local churches and organizations marching that I didn't even know of until I saw them in the parade. So we're doing that kind of thing for visibility.
CM: What would you say is the biggest challenge the League faces?
DJH: We're trying to keep people involved in our activities, such as our redistricting committee, and by going out in the community and talking about what we do and how important voter registration is—and not just voter registration, but voter education. One of the things the League is doing that I don't think is very well-known is doing outreach into underserved communities, going into high schools like West Charlotte, West Mecklenburg, to register high school students. We've focused on those schools in the past, but we will be going to other high schools in the area, because those students may not have parents who are driven to participate in voting as those in more well-off communities.