Queen City Brewers Festival announces new location, nonprofit partner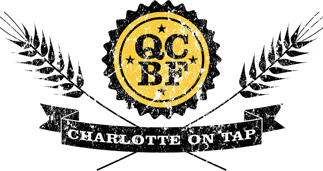 One of Charlotte's newest craft beer festivals has also quickly become one of the city's most popular. And because of that, the Queen City Brewers Festival recently announced a change for 2014.
The upcoming QCBF, which takes place Feb. 1, will move venues from Neighborhood Theatre to the Silver Hammer Studios at the N.C. Music Factory. The format will remain the same with tasting sessions during the day (1-4 p.m.) and night (6-9 p.m.).
"There's been such tremendous support—breweries, sponsors, volunteers and of course the (Queen City's) incredible craft beer fans—but our objective is to keep the event intimate and continue finding new ways to differentiate," QCBF founder Nils Weldy said. "A larger, more open venue does allow us to accommodate more people, but it also allows us the ability to invite a select group of craft-focused restaurants, bars and bottle shops to fully showcase Charlotte's craft beer identity."
While I have thoroughly enjoyed the event the last two years, I also believe this is a good move for the Queen City Brewers Festival. If you haven't been, the QCBF is not just about beer—there are also local artists, live music as well as food and other vendors (probably a good time here to mention Charlotte Magazine has been a sponsor of the festival the last two years). And quite honestly, Neighborhood Theatre was getting a little cramped with all of that running together.
The move will not only allow for additional tickets to be sold, but also the opportunity for other local craft beer-involved establishments to be represented. For instance, Revolution Ale House and JJ's Red Hots had tables at last year's festival. Weldy said he and his partners currently have an ongoing list with potential invites for the 2014 QCBF.
Weldy was also excited to speak about the QCBF's newest partnership, ACEing Autism. Ever since its inception in 2012, the festival has teamed up with Partners for Parks, which benefited from the two large raffles. ACEing Autism is a program within Partners for Parks whose mission is to "make the sport of tennis available to children with autism while using tennis as a means to enhance health and fitness, hand-eye coordination and motor development and improve the social skills of children with autism," according to its Web site.
Weldy said he is a lifelong tennis player and has known ACEing Autism founder and president Richard Spurling for many years. Spurling actually worked as a volunteer at the 2012 QCBF, where discussion then began.
"(Spurling) saw firsthand the tremendous exposure we were able to generate for Partners for Parks," Weldy said. "It didn't take long for us to begin talks on how we could bring our startups together, and now we have an awesome partnership that will help launch ACEing Autism in Charlotte this spring."
Once again, the festival will be the Saturday before the Super Bowl, which speaks to the beer tasting as well. All of the local breweries participating will bring three or four of their core beers, along with a "super" beer that is exclusive to the QCBF.
And although there will be additional tickets this year, a limit remains. Last year's morning session sold out in under an hour, followed by the afternoon session, which took about three hours for a sellout. I expect something similar for this year's festival, given its increased popularity. Tickets for the 2014 QCBF will go on sale Dec. 5.