Queen City Brewers Festival Preview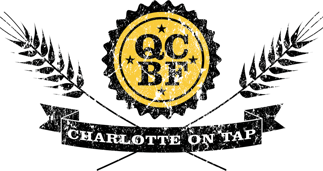 On Saturday, the Queen City Brewers Festival will have a new look and feel, but one thing remains the same: bringing some of Charlotte's top craft beer to a wide audience.
Entering its third year, the 2014 QCBF looks to be the biggest yet, with more breweries as well as other exhibitors (i.e., bottle shops) serving beer as well. The event moves locations from the Neighborhood Theatre to the Silver Hammer Studios in the N.C. Music Factory.
"We knew after the first year that by year three, we'd need to look for a new site," founder Nils Weldy said. "In fact, our search began right after the 2013 QCBF."
The new venue will allow for a more spacious environment, which is good considering Charlotte's ever-growing craft beer scene. Making their QCBF debut this year are Unknown Brewing, District 9 Brewing and Windy Hill Orchard. Those three join Ass Clown, Birdsong, Four Friends, Free Range, Heist, Lenny Boy Kombucha, NoDa, Olde Mecklenburg, Rock Bottom and Triple C as the area breweries.
Other exhibitors include Bulldog Beer & Wine, Carolina Beer Temple, Good Bottle Co., Growler's Pourhouse and Salud Beer Shop, among others. They will be partnered with other breweries at the event.
Once again, many of the breweries will be bringing a "Super" brew along with some of their regular beers. Some of the super brews won't be unveiled until the event itself, but here's an example: One of Charlotte's newest breweries, Unknown, is tapping Chris Columbus, a single-hop USPA using solely Columbus hops. Unknown head brewer Dave Scott calls it "one of the most aromatic beers I've been around."
Weldy is also thankful for the festival's newest host, ACEing Autism. The national nonprofit helps connect children with Autism Spectrum Disorders to the sport of tennis. A lifelong tennis player himself, Weldy is the local program coordinator and has led a number of clinics.
"I know we talk about the beer and it's an exciting topic, but if it weren't for our hosts, this wouldn't be possible," Weldy said. "And with a larger venue, we can give more exposure to ACEing Autism so more people can learn about what we are doing."
As in years past, the QCBF will feature local artists, who will have numerous items for sale. A few musical acts also are scheduled to perform, and there are a host of craft-themed restaurants that are providing food for those in attendance (no need to bring cash, these samples are part of your admission price). Some of the samples include hot dogs from JJ's Red Hots, flatbreads and wings from Duckworth's and meatballs from The Pizza Peel.
Both the afternoon and evening sessions are sold out, but several breweries/exhibitors are or will be giving away tickets. Your best bet, if you don't have a ticket, is to follow them on Twitter, Facebook and Instagram. There will also be a ticket swap at VBGB this Wednesday at 6 p.m. for buyers and sellers (organizers ask that tickets be sold at face value).
Weldy is excited about this year's festival, especially with some of the new breweries appearing.
"What's interesting is that the festival itself has become its own brand," he says. "And I'm hearing it more from the breweries themselves: This is a core audience that this event attracts.
"However, there's certainly still a good portion of Charlotte that hasn't been to some of these new breweries and this gives them a chance to meet them. Just as it has done (in past years with other new breweries), that carries over, and then they go to the breweries and get to know them."
Here is the most recent list of beers that will be at the 2014 Queen City Brewers Festival (breweries in alphabetical order):
Birdsong Brewing: Higher Ground IPA, Jalapeno Pale Ale, Mexicali Stout, Lazy Bird Brown Ale and Honey Pie Double IPA
District 9 Brewing: Black Ice Winter Double, Number 12 and Partisan Double IPA
Four Friends: Winteryze; Uptown Brown; and Red, White and Brew
Lenny Boy Kombucha: Elite Beet, Mint Condition, Holy Moly and Strawberry Seduction
NoDa Brewing: Hop, Drop 'n Roll, Coco Loco, Jam Session and NoDaRyeZ'd
Triple C Brewing: 3C IPA, Road to Nowhere Porter, Smoked Amber and Bourbon Barrel-Aged Up All Night Porter
Unknown Brewing: Over the Edge USPA, No Shame Wheat, Head First Pale Ale and Chris Columbus
Windy Hill Cider: Ginger Gold Hard Cider, Rusty Gold Hard Cider, Hoppin' Johnny Dry-Hopped Cider and Gala Peach Hard Cider
Still to be announced: Ass Clown, Free Range, Heist, Olde Mecklenburg, Rock Bottom