Queen City Brewers Festival tickets on sale Nov. 30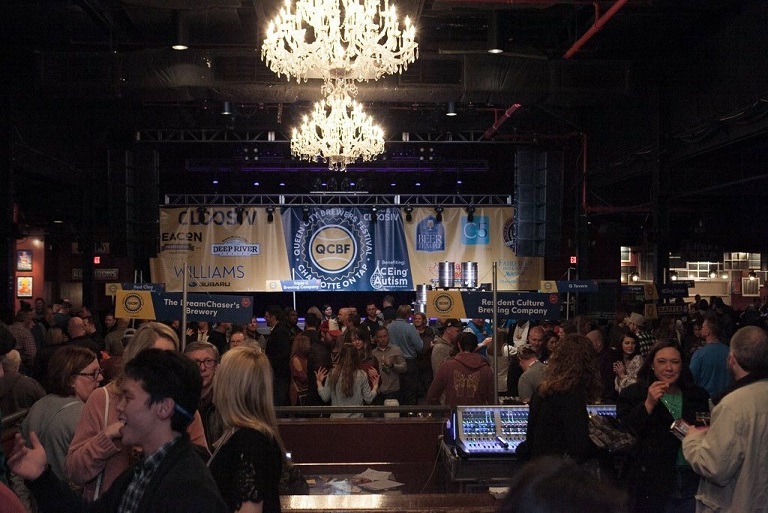 Charlotte craft beer is growing exponentially each year. With 22 Charlotte-proper (meaning began in this city) breweries and a host of others in surrounding cities, it can be hard to get out to visit them all and try their beer.
But there's also a time every year where those breweries come to you, and that's at the annual Queen City Brewers Festival. This is the sole "locals-only" festival, as the event limits it to breweries within roughly a 30-mile radius to highlight the best of the best within the area. It's a chance to discover breweries you haven't had the chance to get to yet as well as new ones that recently opened such as Divine Barrel and Pilot Brewing.
More than 40 breweries and cideries will be featured at the 2019 QCBF, which is scheduled for Feb. 2. That's up from a record 38 last year, and puts the growth in perspective when noting that the first-ever Queen City Brewers Festival had just nine breweries pouring.
Tickets for the festival go on sale Friday, Nov. 30 and can be purchased at this link. Each ticket is $45, and there are two sessions to choose from: afternoon (noon to 3 p.m.) and evening (5 p.m. to 8 p.m.). That's a slight change from years past, where the sessions ran 1 p.m. to 4 p.m. and 6 p.m. to 9 p.m., respectively.
Your ticket gets you access to unlimited pours from all of the breweries, and there are also numerous food vendors there (last year's participants included the likes of JJ's Red Hots, Sabor and Sea Level, among others) with complimentary samples to try throughout the event. And as has been the case since the QCBF began, the event is held the Saturday before the Super Bowl and to tie it all in, each brewery is asked to bring a "Super" beer – be it a rare beer or one created just for the festival, as Legion did last year with its "Why So Cereal?," a blonde ale that was brewed with Cinnamon Toast Crunch.
After moving venues several times in beginning years, the Queen City Brewers Festival has settled into the Fillmore and its next-door venue, Fillmore Underground. This is the perfect setting for the QCBF, as it allows for spacious areas that doesn't cram all the breweries together (even with the continued growth) and lessens the overall crowd and wait time for beers.
As always, proceeds from the Queen City Brewers Festival benefit ACEing Autism, a program that assists families in Charlotte and the surrounding area that are affected by autism spectrum disorder. Since the QCBF began, nearly a quarter million dollars has been raised from the festival to benefit the program.
You can learn more about the festival and events leading up to it (as well as sign up for the monthly newsletter at the official QCBF website.