Quick Pours
You can now enjoy another podcast devoted to local craft beer, the latest growler update and more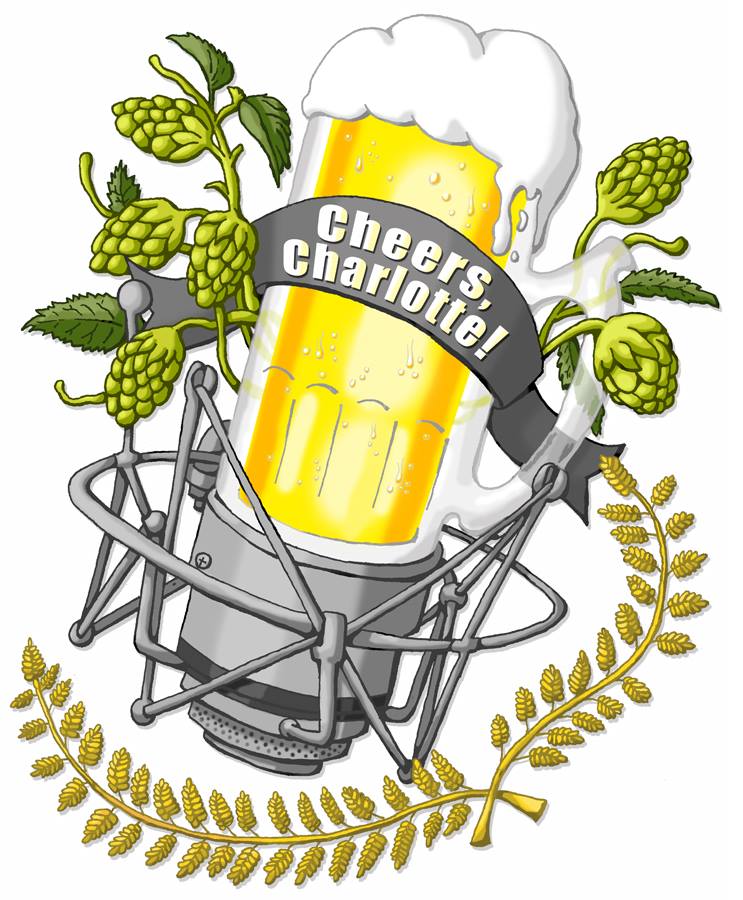 Hot weather got you riled up? Refresh yourself with these links to what's going on in the Charlotte craft beer atmosphere:
• Last month, I blogged about Charlotte Beercast, a podcast devoted to local craft beer. (The crew's latest podcast, which features special guest Daniel Hartis from CharlotteBeer.com, should be available Wednesday, June 25. Here's the link to listen). ‪
Keeping in line with the craft beer craze in Charlotte, there are now two podcasts devoted to the local scene. Cheers Charlotte debuted earlier in June, and two episodes have already been recorded. The hosts are Cesar Leyva, who I had the pleasure of meeting last week and works as the director of marketing for Carolina Brewmasters; Jay Brown (who also can be heard on WFNZ); and Ford Craven, who is the founder of the Cabarrus County Homebrewers Society, which was well represented at the N.C. Brewers and Music Festival in Huntersville a couple of months ago.
Cheers Charlotte's most recent episode featured Brian Mister as its special guest. Mister works at NoDa Brewing Company and also founded the NoDa Brewing Run Club. The group also interviews a homebrewer every episode, and the latest was Joe Domm, who won the U.S. Open Homebrew Competition for his Kolsch, which was then brewed on Olde Mecklenburg Brewery's big system and will be served at OMB's taproom.
Check out Cheers Charlotte's latest episode here and be sure to follow them on Twitter @CheersCLT.
• Here's the latest on expanded growler sales coming to Charlotte and the rest of North Carolina. In a recent On Tap blog post, it was confirmed that expanded sales had to wait until the N.C. ABC Commission established rules for the sanitation of growlers. Part of that process includes a public hearing on said rules, and the commission has recently set a date for that hearing. On Monday, July 1 at 2 p.m. at the commission's office in Raleigh, the public is invited to voice their opinion on the rules.
The next step would be for the commission to make any necessary revisions to the rules they have proposed, and it will be then sent over to the Rules Review Committee for consideration. I'll have the latest updates as they become available.
• This Wednesday, June 26, Good Bottle Company's taps will be taken over by the farmer's market. That means the bottle shop will have 12 craft offerings that are brewed with various fruits, vegetables, honey and spices. Examples include 21st Amendment Hell or High Watermelon, Mikkeller Texas Ranger (which uses chipotle pepper), Wicked Weed (this Asheville brewery has become one of the most talked-about breweries in a short amount of time) India Blue IPA (blueberry) and on the local front, NoDa Brewing Company's NoDajito, a refreshing witbier brewed with lime and mint. The tap takeover is from 5 p.m. to 9 p.m.
Also, Good Bottle will open early this Saturday, June 29, for the opening stage of the Tour de France. Good Bottle, which has a ride club every Wednesday, will be serving "breakfast" beers (think stouts and such), and Papi Queso will be on location offering some early-morning grilled cheeses.
• Here's a couple of links to Charlotte craft beer in the local news: This month's edition of SouthPark Magazine featured six recognized folks involved with local craft beer: NoDa Brewing's Chad Henderson, Free Range Brewing's Jason and Jeff Alexander, Good Bottle Co. owner Chris Hunt, CharlotteBeerBlog.com's Mark Iafrate and Heist founder Kurt Hogan.
In SouthPark style, these seven guys were dressed "in summer's hottest fashions" and also took the time out to answer some questions involving their companies and love of beer. You can check out the feature and fashion sense here.
Charlotte's public radio station, WFAE, also recently did a feature on local beer in the area. In the piece, the author talks to Jason Alexander, Daniel Hartis and NoDa Brewing owners Todd and Suzie Ford. Also featured is Pete Morris, a NoDa regular who I interviewed at the brewery for my story in Charlotte Magazine six months ago. Pete truly is NoDa's biggest fan, I believe, and true to form, when I visited the brewery this past weekend with some friends, there he was, sitting at the bar. Read WFAE's article here, and there's also a link to listen.
• Beer recommendation for the week: As we finally reach high 90-degree temperatures, cool off with Terrapin's newest addition (and their first in cans), RecreationAle. The release party was at the U.S. National Whitewater Center earlier this month, and after trying it, I can't wait until this session ale arrives in Charlotte. The hops were satisfying, but not too much where it was overwhelming, making it a perfect beer to enjoy outdoors. There was a small delay in the distribution, but look for RecreationAle to hit local stores in the next few weeks.