Quick Pours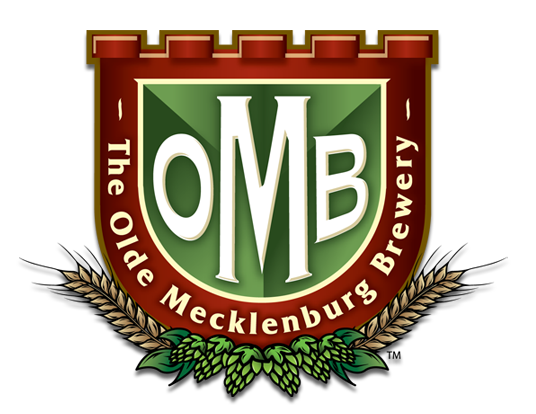 Hope everyone had a safe holiday weekend. Now that you're back to the daily grind, take a break and check out what's making headlines in Charlotte craft beer news.
• This Friday, July 12, at 5:30 p.m., Olde Mecklenburg Brewery is releasing Domm Kölsch, named after homebrewer Joe Domm. Joe won the Rein Stein Cup at the annual Carolina BrewMasters U.S. Open in May, and part of his prize was to have his recipe brewed on the big system at OMB.
Homebrewing is becoming more and more popular among craft beer enthusiasts, and it's great to see a local brewery do something like this as a reward. Domm Kölsch, which is a crisp and light ale, will only be available in the taproom while it lasts, so be sure and stop by the brewery this month. This beer will also be entered at this year's Great American Beer Festival this October in Denver.
• Here are a number of upcoming events in the local craft community: This Thursday, July 11, Daniel Hartis from CharlotteBeer.com is signing his book, "Charlotte Beer: A History of Brewing in the Queen City" at Carolina Beer Temple from 6 p.m. to 8 p.m. All local beers on tap will be on special, and there will also be flights of Charlotte beer available.
This Saturday, July 13, VBGB Beer Hall & Garden is hosting "Beer, Brats & Bikes for Booty" from noon to 4 p.m. For your ticket, you'll receive one bratwurst, two craft beers and be entered into the raffle where prizes include gift certificates, beer-themed gift baskets and a weekend beach vacation. Tickets are $20 ($5 for youth, which include a hot dog, chips and non-alcoholic beverage) and can be purchased here. Proceeds from the event go to 24 Hours of Booty, the yearly cycling fundraiser for local and national cancer charities.
NoDa Brewing Company will be busy next Tuesday, July 16, participating in two beer dinners. NoDa is partnering with the Pizza Peel for "Walk Off the War," which benefits the Warrior Hike program. Tickets are $60; call (704) 714-8808 to make a reservation. The brewery will also be at Tap's Pourhouse and Eatery in Mooresville the same night for a four-course beer dinner. The dinner starts at 6:30 and tickets (which are $40) can be purchased via this link.
On Wednesday, July 17, the Charlotte Beer Club will hold its inaugural craft beer golf tournament, dubbed "The Can Open" at Renaissance Park Golf Course. The 4-person scramble begins with a noon shotgun start, and there will be craft beer sampling on the course followed by a "draft party" featuring such breweries as Foothills, Lagunitas and SweetWater, according to the tournament's Web site.
The party will also feature a low country boil and live music, and participants will receive a gift bag while also getting the chance to win prizes via drawings and raffles. Tickets are $75 for an individual and $300 for a foursome, and can be purchased here. (If you just want to go to the party and low country boil, those tickets are available for $35.)
• I've written extensively about the process bringing expanded growler sales to North Carolina, and it seems that we're hitting the homestretch (finally) to a conclusion. Via my blog post last week, there was a public hearing at the N.C. ABC Commission's office in Raleigh July 1 to discuss rules for the sanitation of growlers.
I'm told there were around 25 attendees from various organizations present at the hearing. The next step is for the commission to formally draft the rules, and the consideration for the proposed temporary and permanent rules has already been added to the agenda for the July meeting, which will take place Wednesday, July 17, in Raleigh. I'll keep everyone updated as more information comes in.
• Ran across an interesting article the other day that compared beer consumption and distribution on a state-by-state basis. The Beer Institute, which is the national trade association for the brewing industry, released its analysis, which found North Carolina ninth in shipments of 31-gallon barrels or the equivalent. In total, North Carolina shipped 6.1 million shipments last year, which is slightly up from 2011.
With more breweries on the horizon and expansion efforts (both in size and distribution) of current breweries, I wouldn't be surprised to see North Carolina's numbers increase again next year. But it's a long way to go to top California's 22.3 million barrels.
As far as consumption goes, North Carolina's estimated population of people over 21 is roughly 7.05 million, putting the state at 35th in per capita consumption. No. 1 on that list might surprise you: North Dakota.
• Finally, I've mentioned it here before, but I'm really enjoying these local podcasts related to Charlotte beer. If you are in the car a lot like I am, it's a great escape from local traffic. There was a great discussion on the most recent episode of Charlotte Beercast relating to the pros and cons of the new growler law and the debate between cans and bottles, while Cheers Charlotte's latest podcast branched out to include the relationship between local craft beer and local food, featuring culinary writer and author (and former Charlotte Magazine associate editor) Sarah Crosland.
These podcasts show how this city is continuing to expand rapidly in all aspects pertaining to Charlotte craft beer. I'm excited to see how both podcasts continue to grow and promote the local industry.