Quick Pours: Beer dinners this week with Birdsong and NoDa, events with the Charlotte Beer Babes and local breweries bring home awards from Hickory Hops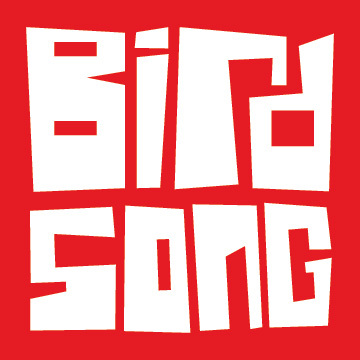 Here's what's making news in local craft beer this week:
–We'll start with two great beer dinners featuring NoDa Brewing and Birdsong Brewing. NoDa is teaming up with Elwood's for a barbecue and beer dinner on Wednesday (4/30) at 7 p.m. featuring Woody & Wilcox, Hop, Drop N' Roll, CAVU and Coco Loco. Tickets are $30 for one or $50 for two. More details can be found here or you can call (980) 819-7711 for presale tickets.
Birdsong's dinner is Thursday (5/1) at Dandelion Market and features five courses: Arugula salad with Free Will, shrimp spring roll with Higher Ground, blood orange sage chicken with Doin' Thyme, coffee and cocoa flank steak with Lazy Bird Brown and an open-faced ice cream sandwich with Jalapeno Pale Ale. Tickets are $55 and can be purchased here.
The Charlotte Beer Babes have two events this week, beginning with their monthly Last Tuesday Brewery Visit. Tonight (Tues.), the group will visit Heist, beginning at 6:30 p.m. They'll sample Heist's new beers and also tour the brewery. Everyone is invited and encouraged to come and yes, that even means bring your significant other (though the tour is limited to just the Babes, sorry guys).
On Thursday from 6:30 p.m. to 10 p.m., the CBB will host their first sponsored fundraiser at Unknown Brewing, supporting the Greater Charlotte SPCA. Representatives from the organization will also attend, along with 10 foster dogs up for adoption. There will also be tip jars at the brewery, with 100 percent of those going to the Greater Charlotte SPCA (you can also make separate cash or check donation).
–Finally, congratulations to Birdsong and Triple C, which both brought back multiple medals from this past weekend's Hickory Hops Festival. Birdsong won gold for their MexiCali Stout, Lazy Bird Brown and Puppies on Penguins; silver for The Pride; and bronze for EP Mosaic, Jalapeno Pale Ale and Honey Pie. Triple C had a gold (Up All Night), silver (Smoked Amber) and bronze (3C IPA).
And speaking of winners (shameless plug alert!), Charlotte Magazine recently announced its annual list of BOB Awards, including a certain gold medal-winning beer on the cover. While the editors' choice awards for local beer haven't been published online yet, the readers voted NoDa as the best local brewery and Duckworth's as the best beer selection. Find out everyone that won by buying a magazine at your favorite local store or online. You can party with all of the winners May 31 at The Fillmore; ticket information is here.