Quick Pours: Beer Me Brewfest and your chance to brew a beer with Olde Mecklenburg and NoDa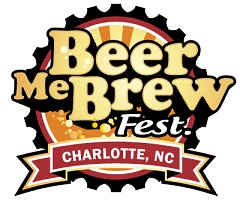 –National Beer Day is this Monday, April 7 but you can celebrate it a day early (New Beers Eve, they call it) with some of your favorite Charlotte breweries at the Beer Me Brewfest this Sunday from 1:30 p.m. to 5:30 p.m. This festival, which was held for the first time last year, will once again take place in the parking lot of All American Pub in the SouthEnd district.
Local breweries participating include Olde Mecklenburg (Copper, Southside Weiss and Fruh Bock); Birdsong (Lazy Bird Brown and Higher Ground); Unknown (Head First Pale Ale and No Shame Wheat); and Heist, which is bringing a saison and porter. Additional breweries of note are Sweetwater, Highland, RJ Rockers, Big Boss and Carolina Brewery, among others.
Cost for four hours of unlimited sampling (get tickets here) is $25 (which includes a commemorative tasting glass), or $30 if you purchase tickets at the event. A limited amount of VIP tickets are also on sale for $35, and that gets you an hour early entrance into the festival and a $5 food voucher. Speaking of food, several food trucks will be on site along with live music.
–A few weeks ago I wrote about the first-ever beer collaboration between Charlotte breweries, as NoDa and Olde Mecklenburg have decided to get together for a special late summer release. And they want you to join them.
Before anything happens with the beer, a brewer's summit will take place May 17 with staff from NoDa and OMB. Two lucky winners will get to join them to provide input, as the breweries are looking for the biggest craft beer fan in Charlotte. To enter, you need to record a video (two minutes max) on why they should pick you and what makes you Charlotte's No. 1 craft beer fanatic. Videos must be submitted by April 15, and you can find all the details here. Good luck!