Quick Pours: Birdsong releases cookbook, World Cup promos with Heist and World of Beer, Flying Saucer teams up with Pints for Prostates to give away a trip to Germany and more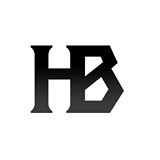 –If you remember, Birdsong held a contest a couple months back looking for recipes featuring the brewery's beer. The grand prize for the winner, Kelcey Reifenberg, was that recipe (Browned Butter Beer Cake) being included in Birdsong's cookbook, which will be released this Thursday in the tap room.
The cookbook, which is $20, has more than 25 recipes featuring Birdsong beer. Samples of several recipes will be handed out as part of the festivities, and Birdsong is also pouring Happy Jack, an ESB, as part of its THURSty THURSday weekly release.
–Thursday marks the beginning of the World Cup (USA, USA!), and there are a number of local events celebrating the monthlong tournament. Heist Brewery and World of Beer in SouthEnd are both putting on World Cup Bracket Challenges. For World of Beer, there is $200, $100 and $50 gift cards to the top three finishers and you can register online. Head into Heist to complete your bracket and enjoy $3 pint specials of Father Bob Belgian session ale), prizes/giveaways and Not So Small Batch Releases throughout the month.
Courtyard Hooligan's in Latta Arcade is the official bar of the Queen City Outlaws (Charlotte's chapter of the American Outlaws) and is a Charlotte beer supporter. Several local bars and bottle shops will also be televising all games; I'll try to update any specials I can via Twitter.
–Flying Saucer is teaming up with Pints for Prostates to raise health awareness through, as they put it, the "universal language of beer." Head to the Flying Saucer in University each Wednesday through July 2 for your chance to win an all-expenses paid trip to Germany. As part of "Pint Night," Flying Saucer will feature a different classic German beer every Wednesday, and at 7 p.m., the first 144 people will be able to get a souvenir glass and featured beer for a special price, with proceeds going to Pints for Prostates. Each glass also comes with a raffle ticket, with the grand prize being a nine-day Germany beer tour in October.
For a $10 (one), $25 (three) or $50 (seven) donation, extra raffle tickets can be obtained. The trip includes roundtrip airfare, lodging in several Germany cities and various beer hall and brewery tours. The drawing for the trip will be held in early July.
–Finally, just a reminder that this Thursday at Good Bottle Co. I'll be talking Charlotte beer and other topics while moderating a Q&A with Daniel Hartis from CharlotteBeer.com, who will also be signing copies of his book, Beer Lover's The Carolinas. Good Bottle will feature several of Daniel's "Beer Lover's Picks" on tap. There will be books for purchase at the shop, and I also have an extra copy I'm giving away. Stay tuned for an announcement on how you can win.