Quick Pours for mid-June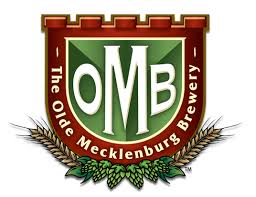 Here's a look at what's making the headlines (taplines?) in Charlotte craft beer news this week:
• If you haven't seen it yet, check out this interactive graphic (and the accompanying article can be read here) by The New Yorker on the rise of craft beer in the U.S. It cites Olde Mecklenburg Brewery as the 18th (out of 50) fastest-growing craft brewery. OMB's growth rate from 2011 to '12 was an eye-popping 75 percent, so it's easy to see why the brewery is expanding to a new 25,000-square foot facility in early 2014.
I was recently talking to OMB owner John Marrino for a profile in the upcoming Where Charlotte guide, and he said the brewery's new location is big enough for continued growth, if they choose to do so. Judging by the recent numbers and data, that's a solid bet.
• Good Bottle Company debuts its new hours beginning today (Tuesday). On Tuesdays-Saturdays, the bottle shop will now be open from 12 p.m. to 9 p.m. (previously, GBC closed around 6 or 7, depending on the day). Good Bottle will also now be closed Sundays and Mondays. The shop is celebrating its new hours with all pints (including selections from Birdsong, NoDa and Olde Mecklenburg) for just $3 today (half pints $2), and all pints on Wednesdays in June will be only $4.
• Canning has become a popular topic in the craft beer community, and I'm seeing more and more breweries turn to aluminum instead of glass (Terrapin debuted its first can, RecreationAle, at the U.S. Whitewater Center last weekend). One of the obvious reasons is accessibility—cans are allowed in more places than glass—but cans also preserve the freshness of beer by allowing no light to get inside.
Daniel Hartis from CharlotteBeer.com is currently in a contest for a free trip to the fifth annual CANFEST in Reno, Nev. I've written numerous times how much Daniel has done for the Charlotte craft beer community, and he's trying to help bring canning to the area (as always, money is the big factor, but I wouldn't be surprised to see at least a few Charlotte breweries with cans in the next two or three years). His mission is to go out to the festival and do some research on the subject, and bring back his findings to present to local breweries that may be interested in canning. You can help send Daniel to CANFEST by voting for him here.
• Here's a couple upcoming events in the next two weeks: On Saturday, June 15, the U.S. Whitewater Center is hosting the Brew Stash Bash, starting at 1 p.m. I've blogged about this a few times, mainly because it's a great deal. Twenty-four breweries will be on hand (including several local), and one $5 ticket gets you four four-ounce samples. Plus, there will be live music all day, culminating with a performance by Railroad Earth at 8 p.m. The best part? It's free—well, minus the cost of beer tickets.
A week later, Saturday, June 22, Triple C Brewing Company is holding its first "Triple P (Pig, Pickin' and Pints) at Triple C." For $20, get all-you-can-eat barbecue from Zach Goodyear (formerly of Sauceman's and a past winner of the show "BBQ Pitmasters") and a Triple C pint of your choice. The event runs from 2 p.m.-9 p.m. and there will be live bluegrass from the Thompson Brothers Quartet at 3 p.m. Tickets can be purchased here in advance or at the door, with $2 from each ticket going to the Humane Society of Charlotte.
• Finally, a beer recommendation for the week: Last week while checking out the new Plaza-Midwood Harris Teeter, I noticed Palate Wrecker by Green Flash Brewing Company has come back into the market. If you like double/imperial IPAs, I urge you to pick up a 4-pack. Palate Wrecker boasts of strong grapefruit and citrus flavor and hints of candy as well. When it first came out earlier this year, I was talking with some friends and made the statement that Palate Wrecker is challenging the always sought-after Hopslam by Bell's (the same could be said for Founder's Double Trouble) and I still believe that. This hop bomb is not to be taken lightly at 9.5 % ABV, but worth a try.