Quick Pours: Good Bottle/Olympics event, Valentine's Day for craft beer lovers and more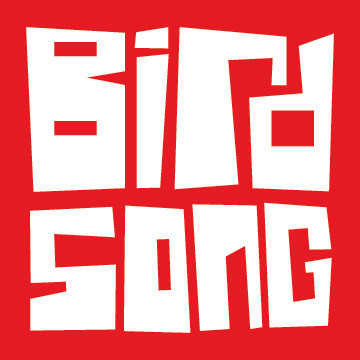 Well, then. That was quite the winter storm. Hopefully everyone had some great craft beer to enjoy as the flakes fell. By now, you may have cabin fever so here are some events in the Queen City craft beer community:
—Although it seems like it has been colder in Charlotte than Sochi lately, the Winter Olympics have been a nice treat to watch while snowed in (provided you have power). If you're looking for something to do now that things are beginning to thaw out, Good Bottle Co. is once again having its "Good Morning" breakfast and beer event.
I went to this last week, and it was fantastic. Here's a tip: Get there early. Doors open at 9 a.m. and by 9:30, the place was packed. I'd imagine the same tomorrow, especially since everyone has been cooped up indoors. Just like last week, Roots Farm Food will be in the shop serving breakfast, along with Your Mom's Donuts. Highlights of the beer list include Foothills' Sexual Chocolate, a cask of Olde Hickory Imperial Stout aged on Good Bottle coffee beans and Birdsong's Honey Pie DIPA. Come wearing your patriotic pride as the USA-Russia hockey game will be on as well. Here's the complete rundown for the event.
—Today is also Valentine's Day, and there are a few beer-related events to celebrate with your sweetie. Via Charlotte Beer, Triple C is partnering with Hot Box Food Truck for a five-course beer dinner tonight, and Birdsong Brewing is releasing a chocolate cherry stout called "Let's Get It On." The weather forced Vintner Wine Market to reschedule its Sexual Chocolate tapping, but the I Heart Beer event did happen at Growler's Pourhouse last night, and I imagine they still have some of those beers (including Hopslam and casks of Founders All Day IPA and Heavy Seas Siren Noire Imperial Chocolate Bourbon Stout). Also today, World of Beer Southend is doing a Randall infusion with an American Blonde running through raspberries, blueberries and strawberries.
—Don't forget about the Triple C Folk Festival Saturday. The festival runs from 3 p.m. to 10 p.m. with music (including Jim Avett) the entire time. Tickets are $15 and can be purchased at the brewery or online.
Finally, the highly anticipated Brawley's Black & Blue Festival is beginning to take shape. The beer list has begun to creep out via Twitter, and here are the offerings so far:
Benford Brewing: World's Problem Solver IPA and Smoked O'Hickory Brown Ale
Foothills Brewing: Blendiculous Series 2 Barrel-Aged Brown Ale (aged in blue corn whiskey barrels)
Free Range Brewing: Hop to My Heart IPA
Olde Hickory Brewery: Imperial Stout cask with honey, vanilla and toasted oak
Olde Mecklenburg Brewery: Fat Boy Baltic Porter and Loso Ryeder
Railhouse Brewery: Barrel-Aged KA-BAR Brown Ale (aged in red wine barrels)
Even better news? There are still 27 breweries to be announced. Tickets have been sold out for quite some time, but there may be some giveaways or you could see a few pop up on Craigslist. Look for a more in-depth preview of Black & Blue in the coming weeks.