Quick Pours-Late July Edition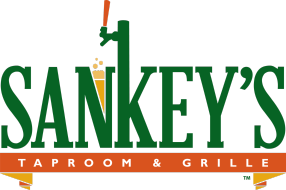 Here's a quick look at a few happenings and events taking place in the local craft beer community:
• Just as one craft beer spot closes in Matthews; another is poised to become that area's go-to locale. Sankey's Taproom and Grille opened last week, and it's easy to tell the restaurant's focus is local beer. Murals line the walls, with each one representing a different local brewery (there are other brewery murals as well).
Sankey's is located next to Custom Home Pubs (both are owned by the same people), and features 10 taps, all of which currently are North Carolina-based with an emphasis on Charlotte breweries. The taproom also offers bottled beer, along with beer pairing recommendations (example via Sankey's Twitter page: NoDa Brewing Company's Ramble on Red with the Roast Beef Sankey).
Custom Home Pubs has always done well with the local beer crowd, and I expect some crossover events to take place between the adjacent spots. For hours, specials and more, check out Sankey's Web site here.
• Two beer events to share: This Saturday, Aug. 3, Queen City Q is partnering with Olde Mecklenburg Brewery for Unfiltered Brew & BBQ. During the event, which runs from 1 p.m.-5 p.m., enjoy $3 pints of unfiltered OMB Copper and Captain Jack. There will also be live music from The Atlas Shrug Project, raffle winners every hour and a cornhole tournament. Proceeds from the event will benefit A Child's Place. Get more information here.
On Monday, Aug. 5, at 7 p.m., Growlers Pourhouse and Crepe Cellar will host a beer dinner featuring selections from Allagash Brewing Company. There will be four courses paired with Allagash beer, along with dessert. Tickets for the event are $50 and can be reserved by calling (704) 910-6543.
• In a recent blog post, I mentioned that Charlotte Oktoberfest was changing venues (for the better, in my opinion) from Metrolina Fairgrounds to N.C. Music Factory. Tickets for the 2013 Oktoberfest officially go on sale this Thursday and can be purchased here. Cost is $40 for general admission and $60 for premium admission, which gets you early admission and a guided beer tour.
The Charlotte Oktoberfest organizers are also holding a contest for a free VIP package, which includes two premium tickets, a night's stay at the DoubleTree by Hilton in uptown Charlotte and a $25 gift certificate to Salud Beer Shop. Contestants must create a 15-second commercial about Charlotte Oktoberfest via Instagram Video. Full details can be found here.