Quick Pours: Vacation Edition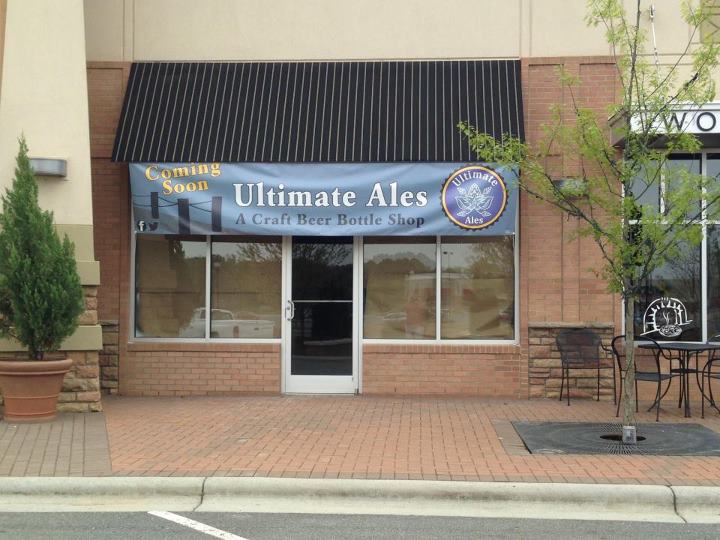 I may be on vacation in Florida (hello, Cigar City!), but as always, there are numerous happenings in the Charlotte beer community. Here's a quick look:
• Let's start with a shameless plug–Charlotte Magazine's Best of the Best (BOB) Awards. The categories involving craft beer can be found here, while here's the link to the voters' choice awards. Congrats to all the winners.
• The annual Hickory Hops Beer Festival took place last weekend, and Charlotte's breweries were well represented. Local breweries took home a total of 23 medals, including gold for Heist Brewery for their Dubbel and Hop's in Matthews for their Scottish Ale. Daniel from CharlotteBeer.com has the full rundown of local medalists.
• As the local craft beer scene continues to boom, more and more people are beginning to homebrew. This Saturday, find out who is the best homebrewer as the winners are announced from NoDa Brewing Company's inaugural Top of the Hop Pro-Am Competition. Awards will be given out in such categories as Most Creative Name, King (or Queen) of Wort and Most Creative Ingredient. The Best in Show winner will have their beer commercially produced at NoDa Brewing and be entered in the Great American Beer Festival Pro-Am Competition in October.
• Speaking of NoDa, the brewery recently bottled another selection from its Top Shelf Series, Imperial Coco Loco, which is now available at local bottle shops and the brewery. The Great American Beer Festival silver medalist was already fantastic, but doubling the amount of roasted coconut and cacao nibs makes this a bottle to get your hands on.
• Olde Mecklenburg Brewery is gearing up for their release of Hornets Nest Hefeweizen May 10 with a special event involving the national pasttime. For $45, you can attend the Hornets Nest release at the brewery, then take a chartered bus to Knights Castle for the Charlotte Knights-Pawtucket Red Sox game. The ticket price includes one beer at the brewery, two OMB beers at the game and food at the ballpark. Craft beer and baseball? Can't beat that. For more information, check out OMB's events page.
Finally, a few quick updates: Mooresville is getting a bottle shop, Ultimate Ales, located in Mooresville Town Square. I drove by there earlier this week and they had a banner sign announcing it would be opening soon. Follow the store's Facebook page for up-to-date information. … A few months back, I wrote about Longboard's Tap and Taco, which moved into the former Sutton House (and before that, Picasso's) location on East Boulevard. According to Charlotte Restaurant Traffic, Longboard's grand opening is Friday. They'll have 38 beers on tap. … I also spoke with Michael Brawley about the ongoing expansion of Brawley's Beverage to include a tasting room. Construction is still in the beginning process, and Brawley said the new room should be open by the fall.