Quinoa: My True Love
This protein powerhouse should be a pantry staple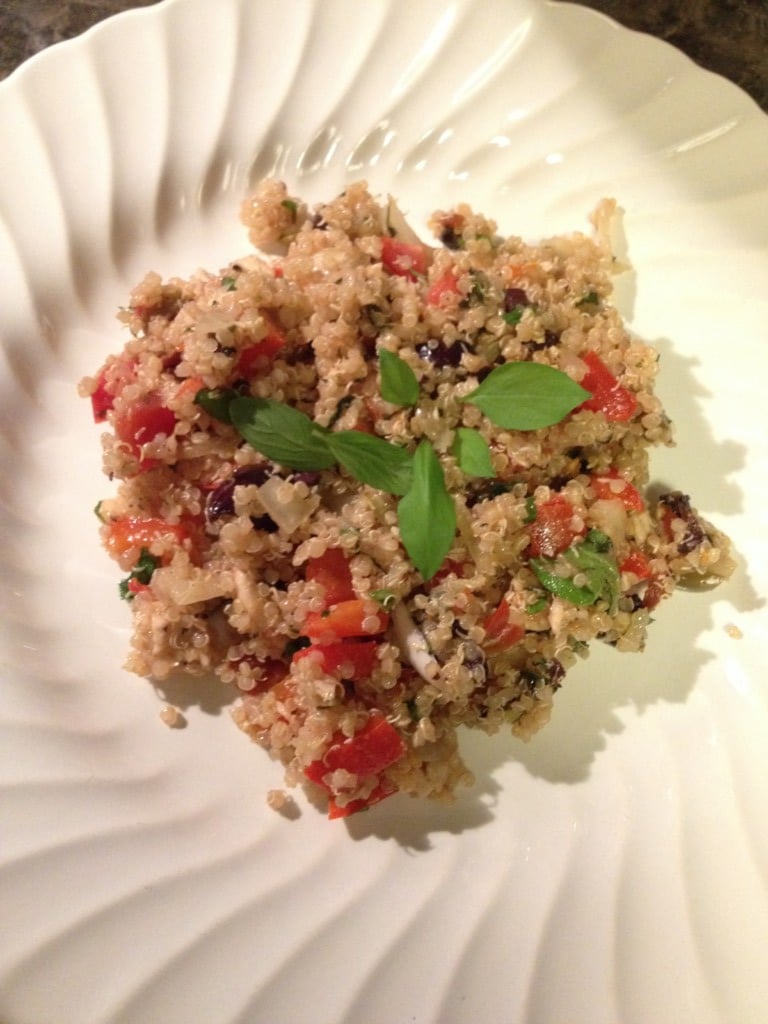 Welcome to Snowpocalypse, day 3.5, oh and also, Happy Valentine's Day. I have debated eating my hand just for something to do. BUT luckily, my pantry is stocked with staple grains like brown rice, barley, and quinoa, which would probably be a better option.
Thanks to this newfound boredom and an assortment of ingredients, I created this quinoa dish which, I think, is a great meal to have in the fridge for quick nibbles or even a full lunch or dinner. It also works either warm or cold.
Greek Quinoa with Chicken
Ingredients:
1 cooked chicken breast, or about 1 cup of cooked shredded chicken
1 cup quinoa, uncooked
1 small yellow onion, chopped
3 cloves garlic, finely chopped
1 red bell pepper, chopped
3/4 cup mixed olives, diced (I used a combination from the olive bar of green and kalamata)
1 pint of grape tomatoes, chopped
1/2 cup fresh basil, chopped
1/2 cup diced cucumber (optional)
Crumbled goat or feta cheese (optional)
s & p to taste
Extra Virgin Olive Oil, to taste
Cook the quinoa according to package directions. As a note, I usually cook mine in a mixture of either vegetable or chicken broth and water, for more flavor. You can use whichever you like. Once the quinoa is cooked, add all of the other ingredients except the basil, cucumber and cheese (if using) to the warm pot where you cooked the quinoa, turning the heat down to low. Allow the flavors to meld for about 15 minutes, stirring occasionally. Add the basil, cucumber (if using) and cheese (if using). Drizzle a bit of olive oil and season with salt and pepper. Serve immediately if you are starving, or chill and save for later. Makes enough for about 4-5 people.