RECIPE: Link & Pin's Chocolate Sticky Bun Old Fashioned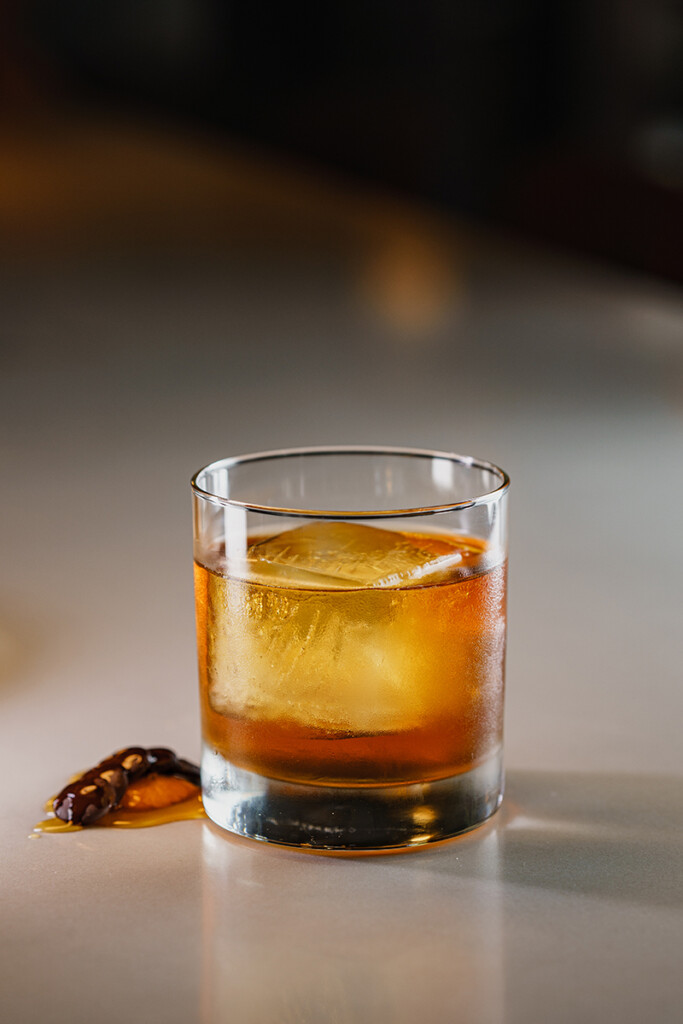 Mixologist Ron Oleksa makes a range of seasonal cocktails at Link & Pin, but when the weather gets cold, customers often request his popular Chocolate Sticky Bun Old Fashioned. The drink, inspired by an old family recipe for sticky buns, combines butterscotch, maple, and caramel for a sippable winter treat. "The use of Amaro Nonino and chocolate bitters helps bring out some of these flavors without adding too much sweetness," he says. The Chocolate Sticky Bun Old Fashioned is on Link & Pin's winter cocktail menu, available through March.
Ingredients:
2 ounces rye whiskey
½ ounce Amaro Nonino
¼ ounce Sticky Bun Bourbon Maple Syrup
(see below)
4 dashes chocolate bitters
Flamed orange for garnish
Directions:
Combine the first four ingredients in a mixing glass.
Add ice and stir.
Strain into an old fashioned glass over fresh ice (preferably one large cube).
Garnish with a flamed orange slice.
Sticky Bun Bourbon Maple Syrup:
Infuse bourbon with your favorite sticky bun or cinnamon roll. ("We place the sticky bun into a permeable cloth so that when it's time to remove it, there's no mess," Oleksa says.)
Let sit for two days.
Double-strain the infused bourbon through fine mesh and cheesecloth.
Mix with four parts pure Vermont maple syrup for every one part infused bourbon.
Keep refrigerated for up to two weeks.