RECIPE: Little Mama's Peach Pound Cake
Chef Anika Rucker shares the secrets behind her delicious dessert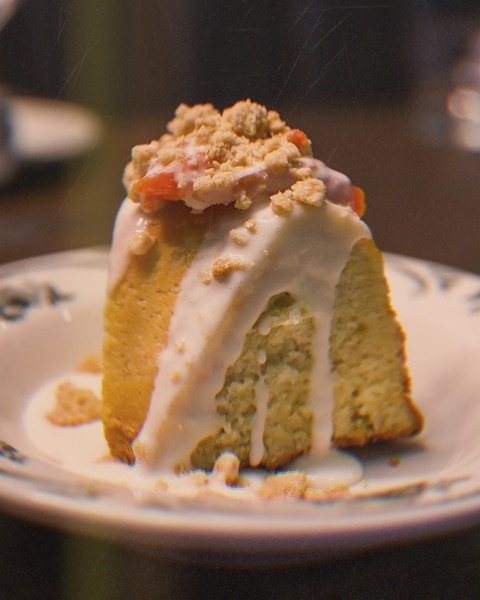 As pastry chef at Little Mama's, Anika Rucker creates classic desserts like New York cheesecake and keeps a steady rotation of seasonal treats like her peach pound cake with sour cream glaze and streusel crumble topping. Here is her recipe for the sweet summertime dessert, available at Little Mama's right now.
INGREDIENTS:
3 cups AP flour
3 cups granulated sugar
12 ounces softened butter
3 teaspoons baking powder
1 tablespoon vanilla paste
1 teaspoon salt
3 fresh peeled peaches
6 large eggs
¾ cup buttermilk
DIRECTIONS:
Cream sugar and butter together until light
Add eggs slowly, be sure to scrape sides
Sift dry ingredients together (except the 1/2 cup)
Add half of the dry ingredients and mix well, add buttermilk and vanilla and mix well, add the rest of the dry ingredients
Toss peaches with the 1/2 cup of flour then add to the cake batter
Bake at 325 degrees 45 minutes to 1 hour
*Serve with your favorite drizzle and fresh fruit, like macerated peaches and sour cream icing.