Relationship and Dating Talks, Fat Tuesday Events, Neighborhood House Party, and More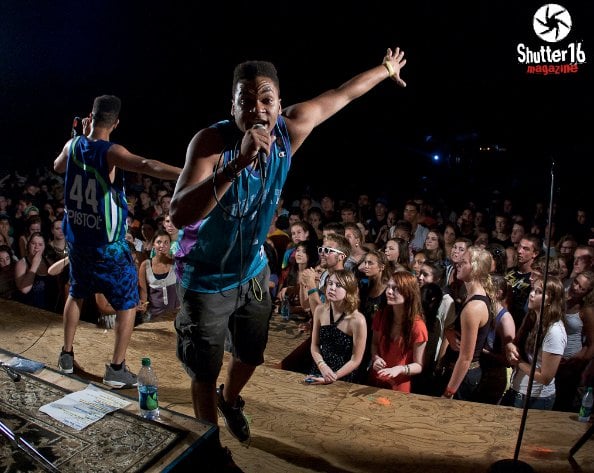 This week is primed for partying, socializing, and networking with several fun and unique events on tap. Enjoy!
Monday, February 20
Barber Shop and Beauty Salon Confessions: Relationship Chat and Chews
This new, bi-weekly event (every first and third Monday) offers you the opportunity to discuss relationships in an open, honest, and uncensored environment. Similar to a barbershop or hair salon, no topic is off limits. Enjoy hors d'oeuvres, drink specials, networking, and support a good cause—a portion of the proceeds will benefit The Red Pump Project-Charlotte to provide HIV/AIDS awareness and education. Presented by JSW Media Group. 7-9 p.m. $10. Red @ 28th, 2424 N. Davidson St., jswmediagroup.com.
Tuesday, February 21
Fat Tuesday Masquerade
Couldn't make it to N'awlins? Try this phat party on for size. Dress up and enter the $300 Mardi Gras Costume Contest. Drink specials include $2 Miller Lite bottles, $3 Jello shots, and $5 Hurricanes. 5 p.m.-2 a.m. Free until 11 p.m. with beads or by sending a text to 980-333-3923. Whisky River, inside EpiCentre, 210 E. Trade St., thewhiskyriver.com/charlotte.
Let's M-arty #3: M-arty Gras Networking Party
It's the third in this series of events that says it's "changing the way Charlotte networks." This installment recognizes Fat Tuesday and Mardi Gras. In addition to networking, you'll enjoy complimentary food, a free drink ticket, chair massages, and more. 6-8 p.m. Free; visit website to RSVP. Crave Dessert Bar, 500 W. Fifth St., letsmarty.com.
Shop Talk
Where's the love? This evening presents an unfiltered conversation on dating and sex. Complimentary food and drinks will be served. Presented by The IT Factor Media Group and No Grease. 7-9 p.m. $5 suggested donation. No Grease! Exclusive Male Grooming, at Time Warner Cable Arena, 333 E. Trade St., suite D., theitfactormedia.com/ShopTalk.
Wednesday, February 22
Weekly Bar Bingo and Beer Pong Tournament
Beginning this Wednesday, Bar Athletes is hosting this tournament each week, giving you the opportunity to play and win beer, food, and gift cards. 6-9 p.m. Free. VBGB Beer Hall and Garden, at NC Music Factory, 920 Hamilton St., barathletes.com.
Pamper Parlor and Pop Life
Flawless Makeup Art presents Pamper Parlor, treating guests to an opportunity to try out some of the hottest makeup brands, beauty products, and other fabulous finds. Hosted by T. Strong "The Style Mayvin," this fashionable evening will also include a 360-Degree Shoe Cam. There will also be hors d'oeuvres, desserts, and signature cocktails. 8-10 p.m. Free. The event will be followed by the weekly Pop Life party, so stick around and dance to the music by DJ Brorabb. 10 p.m.-2 a.m. Free. Re:Public, 314 N. College St., flawlessmakeupart.net, thesolkitchen.com.
Lil Black Dress and Black Ties
This edition of Level Wednesdays asks partiers to dress up in their fine black attire—black dresses and black ties—and you'll be admitted free until 11:30 p.m. if you do. Drink specials include $2 Miller Lite, $3 Soco Lime, and $5 vodka and Red Bull. 10 p.m. Suite, inside EpiCentre, 210 E. Trade St., suitecharlotte.com.
Thursday, February 23
Neighborhood House Party
KISS 95.1 presents a night of great music and partying, with live performances by Brody & Choch (North Carolina fanny-packed party rockers), Shinobi Ninja (Brooklyn's punk rock monsters), Soul Khan (New York-based hip-hop voice), Mr. Invisible (Charlotte's digital electric trio), and D&D Sluggers (Nintendo-packed sound waves). On the turntables will be DJ Shogun spinning dubstep and hip-hop, and the event is hosted by Brittney Cason of KISS 95.1's The O Show. There will be free snapbacks, shirts, and other apparel giveaways by Thrillife, Seminomadic, Stoopid Fruit, Billionaires Apparel, Xandali, and the bands. Doors open 7 p.m.; show begins 8 p.m. $7 in advance; $10 at the door. Neighborhood Theatre, 511 E. 36th St., neighborhoodtheatre.com.
Charlotte's Greatest Night Out
It's your chance to experience ten EpiCentre venues while supporting ten different charities, all in one night. The venues: BlackFinn, Enso, Howl at the Moon, Mez/Kazba, Mortimer's, StrikeCity, Suite, Vida, Whisky River, and Wild Wing Café. The charities: Hospitality House of Charlotte, National MS Society, Cystic Fibrosis Foundation, American Heart Association, Dog Days of Charlotte, Big Brothers Big Sisters, Levine Children's Hospital, Urban Ministries, Dale Jr. Foundation, and Susan G. Komen for the Cure. Wristbands will be sold in the EpiCentre courtyard Thursday beginning at 6 p.m. for $10 each, with $1 from each sale going to each charity. 9 p.m.-2 a.m. EpiCentre, 210 E. Trade St., epicentrenc.com.
Verify dates, times, prices, and other info at the web addresses listed for each event.
Be sure to bookmark www.charlottemagazine.com/Blogs/Dusk-Till-Dawn to stay plugged into Charlotte nightlife.