Resolutions for the Home and Garden
Attend a canning class, plant some herbs, try a new paint color, and more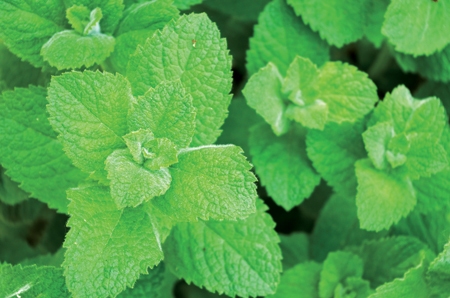 As you make your list of dos and don'ts for 2015, remember your home, garden, and community. Below are a few recommendations. A couple of them only require a few hours before you can check them off, while others demand a full growing season.
1. Attend a class at the Mecklenburg County Cooperative Extension. The Extension will once again offer its yearlong Sustainable Living Series. Last year's series included classes on topics such as green cleaning, backyard chickens, spring and fall planting, growing tomatoes, canning, pickling, and more. Check the website in January for the 2015 schedule. Some classes require pre-registration, so make your choices early and sign up. Click here to read more about last year's successful series.
2. Use a bold paint color. Earlier this year we talked about some of the hottest hues. Take a look at our choices here and keep an eye out for new ones in 2015. During these colder months, an inside painting job might be just what you need to brighten up your space.
3. Cook from the market. We talked a lot about farmers markets this year. One challenge for 2015 is to visit the market one morning with no list. Instead, see what looks best at the market and turn it into a meal or use it to inspire several meals during the week ahead. National Farmers Market Week is usually in August, so if you need to mark it on your calendar, that week is a good target. Or you could sign up for a community supported agriculture (CSA) program, which usually involves a weekly delivery of fruits and vegetables. Then you must use whatever is in the box.
4. Plant some herbs. Whether you live on several acres or share a patio with three other neighbors, you can grow herbs. The Charlotte Herb Guild is one resource we consulted for some tips on planting, harvesting, and preserving.
5. Make a restaurant recipe. Charlotte restaurants offer great inspiration for cooking at home. If you have a favorite dish, try to recreate it in your home kitchen. A good place to start is the breakfast pie from Tupelo Honey Cafe. You can customize it with whatever ingredients you prefer.
6. Take a tour. If you ever wonder what houses look like on the inside as you walk or drive through the neighborhood, home tours are the way to find out. Springtime brings the Midwood Mania Home and Garden Tour and the Secret Gardens of Fourth Ward Tour. Also, Wing Haven Gardens puts on its annual garden tour. Fall brings the Elizabeth Home and Garden Tour and the Dilworth Home Tour, which have both taken place for four decades. The Know Your Farms Tour invites you into barns and pastures instead of homes, offering a firsthand perspective on where your food comes from. Flip your calendar to next December and make a note of the Fourth Ward Holiday Home Tour, which starts the holiday season in style each year.
7. Volunteer with TreesCharlotte. Volunteering can become more of a chore than a good-hearted activity if you try to tackle every opportunity that comes your way. Pick a few charities or specific events to donate your time. This city has plenty of deserving organizations. We recently spent some time at a TreesCharlotte tree planting at Garinger High School. If you want to help out at a TreeDay event, here's what to expect.