Revue's Holiday Shopping Guide
Great gifts for all the culture vultures in your life.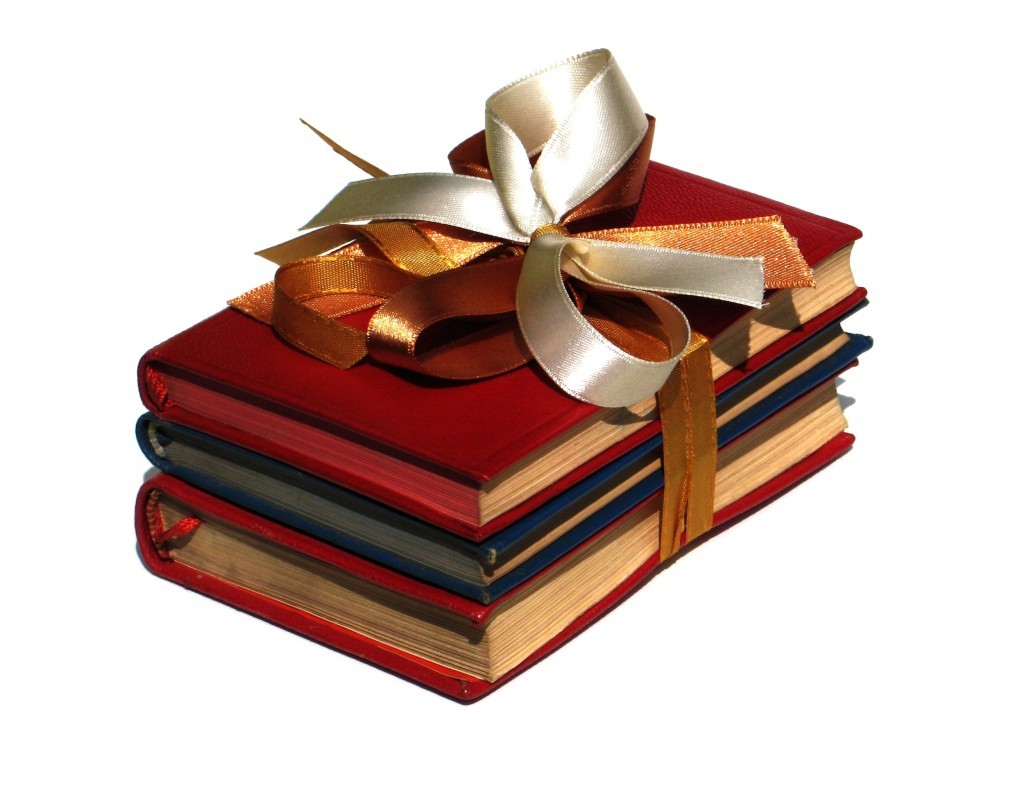 We know Black Friday is still seven days away, but if you're hoping to avoid the retail inferno next weekend, you should probably plan your attack on holiday shopping now. As faithful followers of Revue, you've probably got a few art, music, and book buffs on your list who have got you stumped for gift ideas. Such culture hounds are tricky. Their interests are many and varied, and they keep their standards high. However, whatever your friends' chosen poison (be it books, music, or movies), Revue has already done the research to find today's trendiest gifts for culture lovers, and where to get them without ever stepping foot into the tinsel-decked mall.
For the cousin whose music collection cuts off at 1978: Cee Lo Green's The Lady Killer
There are some for whom musical history began and ended with Smokey Robinson. While we're sure you're familiar with Cee Lo Green's latest Top 40 hit, "Forget You" (we're PG-13 here at Revue), we think you and the old-school soul lovers in your life will find yourselves grooving around the Christmas tree to Green's latest album, The Lady Killer. Inspired by pure Motown and R&B, the lead singer of Gnarls Barkley has assembled an album of lovelorn tunes that, to cite The Guardian, "can make even the most crushing situations sound festive." A holiday album, indeed. Available on iTunes for $9.99.
For a budding hipster niece: Scott Pilgrim vs. The World
Just when everyone thought teenage indie flicks had run their course (Adventureland being the death rattle), Michael Cera came through in the clutch. Bear with us for this plot: Scott Pilgrim (Cera) falls head over heels in love with pink-haired Ramona Flowers (Mary Elizabeth Winstead). Flowers, however, has seven evil ex-boyfriends, all of whom Pilgrim must defeat by cunning and sheer force to win her love. Rife with wacky visual effects, Cera-esque humor, and a gem of a soundtrack, Scott Pilgrim vs. The World won critical acclaim, and is the perfect DVD for an adolescent with already-cultivated cinematic tastes. Available on Amazon for $17.99.
For the weary spouse with a soft spot for musicals: tickets to In The Heights
There are moments during holiday gatherings, when toddlers are slinging mashed potatoes and grandpa starts to talk politics, where it's nice to remind your significant other that this, too, shall end. That's why a gift that looks ahead to the months after the tree comes down is the perfect, soothing gift for a husband or wife who likes an occasional night at the theater. In The Heights, which won Best Musical at the Tony Awards in 2008, is an urban memoir from playwright Lin-Manuel Miranda, who was inspired by his childhood in Manhattan's Washington Heights. The show's national tour runs from February 15-20 at the Belk Theatre, and tickets start at $20. Available at carolinatix.org.
For Mr. "Commentary is my Crack": NPR's 40th Anniversary Book & CD Collection
You know this friend. The one who never met a New York Times op-ed he didn't like. NPR, the national beehive of cultural commentary, is celebrating its 40th anniversary this year with a 4-disc CD collection and book that look back on NPR's earliest reporting, and highlights some of its most memorable moments, whether from StoryCorps, Fresh Air, or This American Life. The package contains anecdotes and transcripts from radio personalities like Noah Adams, Dave Sedaris, and Ari Shapiro. With 4 hours of memorable NPR commentary, we think this fix will satisfy your friend at least through spring. Available at npr.org for $50.90.
For the eternal English major: Jaimy Gordon's Lord of MisRule
Whether it's a former roommate or younger sister, you probably know someone who devours fiction like they do Papa John's thin crust pepperoni—lots of it, and fast. Gordon, a Michigan-based author, raised eyebrows at the 2010 National Book Awards a couple days ago when Lord of MisRule beat out Jonathan Franzen's much-hyped Freedom in the fiction category. The story is set in West Virginia, and examines the dark underbelly of horse racing at the Indian Mound Downs. It's a unique, off-the-beaten-Sunday-Times book with a slightly regional appeal. Available at amazon.com for $13.49.