Revue's Weekend Picks
Your cultural calendar for the not-close-enough weekend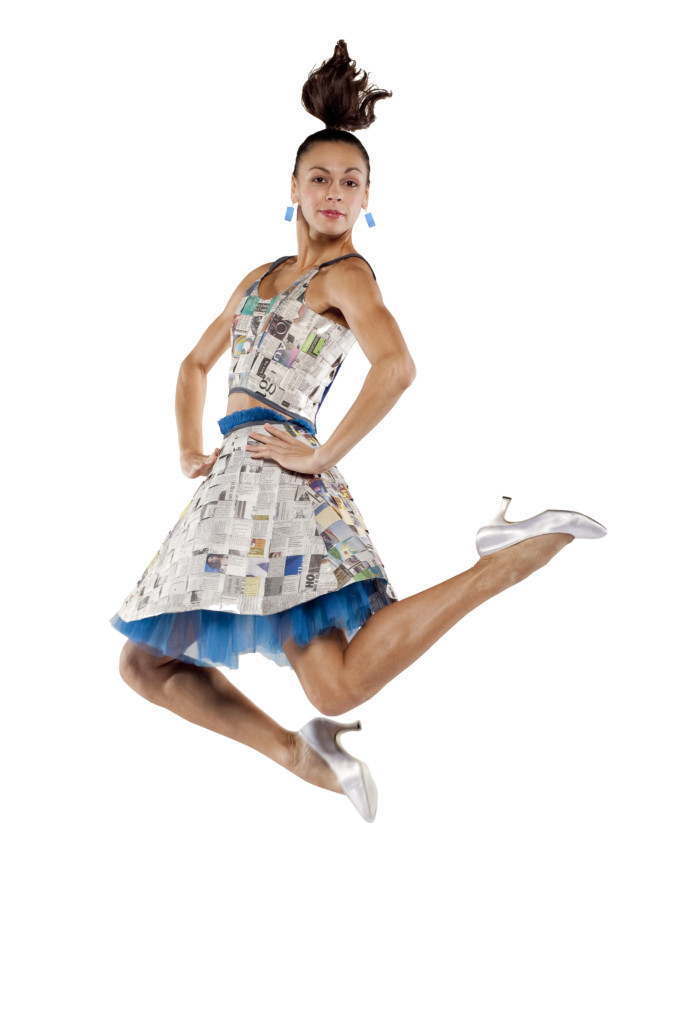 Hello, bleary-eyed Charlotteans! Looks like the work week grind may have you ready for another edition of Revue's Weekend Top Picks. Charlotte playhouses are on fire this weekend with theater openings, and there's also a handful of concerts worth checking out (one word: "mmmbop"), so rest assured that the energy you're desperate for right now is just a couple days away. So, without further ado, gulp that final sip of no- lukewarm coffee, and jot down these Top Picks:
Dreamgirls
When Dreamgirls debuted on Broadway in 1981, its nostalgic look at the Motown era reminded audiences of the voices that epitomized the genre. The show picked up six Tony awards, as well as a nomination for Best Musical. Since then, the story's become a vehicle for showing off some of the entertainment industry's best voices, from Jennifer Hudson and Beyoncé, to a few brave Glee souls. The national tour of Dreamgirls, at the Belk Theatre until the 14th, is a lively, romantic show, but the diva-nized musical numbers are completely show-stopping.
Innovative Works
While we're as excited as the next guy for NC Dance Theatre's upcoming production of The Nutcracker, it's even more exciting to hear about the original choreography being produced at of the Charlotte dance company. Innovative Works, at the Knight Theater through this weekend, is a series of seven dances based on the theme of conservation and environmentalism. Resident choreographer Dwight Rhoden created a number called "Spill" for the show (its toxic subject matter is pretty obvious), and Mark and Erika Diamond (a father-daughter duo) put together a montage called "Runway" that combines dance, comedy, and a fashion show of clothing created entirely out of recycled materials.
Miss Nelson Is Missing!
School teachers everywhere hold a debt to Harry Allard and James Marshall for their timeless children's book, Miss Nelson Is Missing! When the sweet Miss Nelson (who's constantly tormented by a classroom of ill-behaving, disobedient students) goes missing, the kids are in for a rude awakening. Viola Swamp, the holy terror of substitute teachers, sweeps in on the classroom, wreaking discipline and homework on the spoiled students. The unruly class is on stage at the Matthews Playhouse through the 14th.
Hanson
Thirteen years ago, the Jonas Brothers of the late 1990's were breaking hearts on Carson Daly's show with their teenager-friendly pop-rock songs and their long, golden locks. And while "Mmmbop" is an "oh, the good ol' days" tune for most of us, Hanson hasn't given up on stardom. Their fifth studio album, Shout It Out, was released this past June, and while age has taken their pre-pubescent voices down toward the tenor range, the high-energy music that caught our ears over a decade ago is still there, and playing at Amos' on Friday night.
Old Crow Medicine Show
This group of banjo-strumming ramblers owe much of their recent success (epitomized with their campfire, Dylan-inspired song, "Wagon Wheel") to North Carolina. OCMS was discovered crooning their old-time bluegrass tunes on a street corner in Boone by Doc Watson himself, and their subsequent performance at Merlefest has launched them into the folk music spotlight. You might know six-man band, performing at the Neighborhood Theatre on Saturday night, from their appearances on Prairie Home Companion. Be on the lookout later this week for a Q & A with harmonica, banjo, and fiddle player Ketch Secor.