RH Charlotte, The Gallery at Phillips Place, Opens its Three-Story Design Gallery in SouthPark
Take a look inside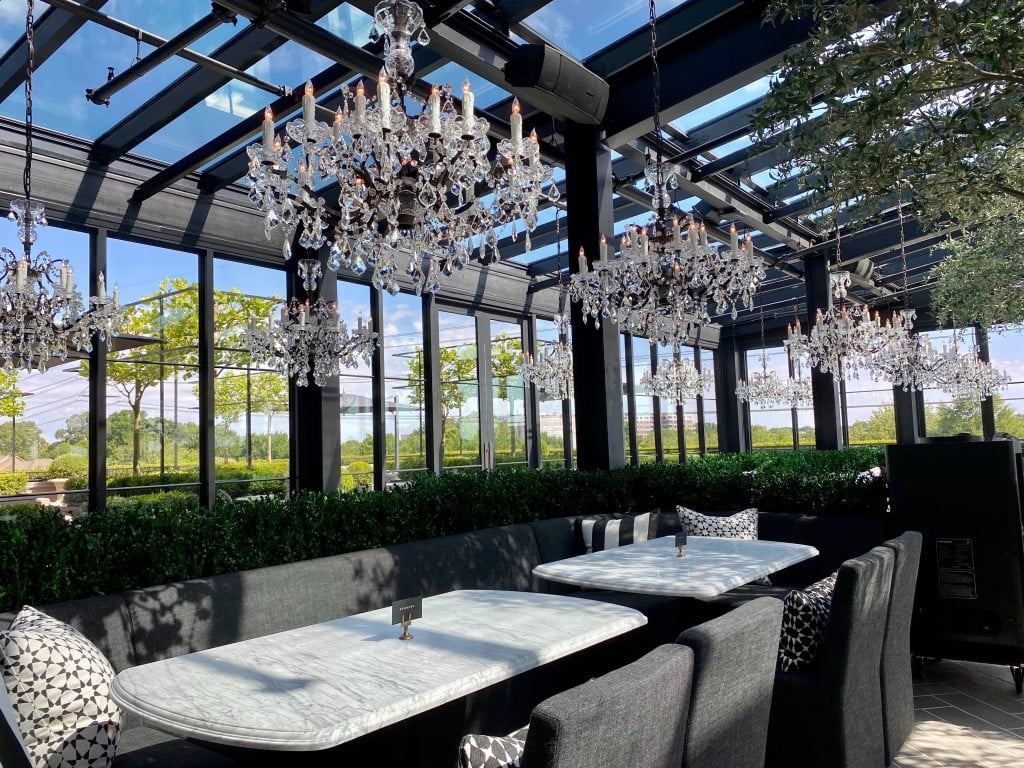 RH (formerly known as Restoration Hardware) opens its new three-story design gallery, RH Charlotte, The Gallery at Phillips Place, to the public today at 11 a.m. The 50,000 square foot space is an immersive experience with luxury home furnishings in a gallery setting. RH Charlotte also includes an RH Interior Design Firm & Atelier with professional design services and the RH Rooftop Restaurant, a year-round, skylit garden with crystal chandeliers, elegant banquette seating, Japanese boxwood hedging, and heritage olive trees.
In compliance with COVID-19 restrictions, the store will operate at 50 percent capacity, but the staff is diligent about cleaning every surface, so customers are welcome to sit on the furniture and touch the fixtures and home accents. The restaurant will operate at half capacity as well, so reservations are recommended. Look for shareable boards, salads, and classic entrees like burgers, steaks, and truffled grilled cheese. The beverage program does not include cocktails, but the beer and wine list is extensive.
RH has design galleries in a number of cities that include New York, West Palm, and Chicago. The collections vary a bit by city, and the Charlotte location aims to put a heavier emphasis on outdoor living spaces. RH Charlotte is located at 6903 Phillips Place Court. Gallery hours are Monday – Saturday, 11 a.m. to 7 p.m., and Sunday 11 a.m. to 6 p.m. RH Rooftop Restaurant is open Monday – Saturday, 11 a.m. to 7 p.m. and Sunday, 11 a.m. to 6 p.m.