Ri Ra Restored and Reopened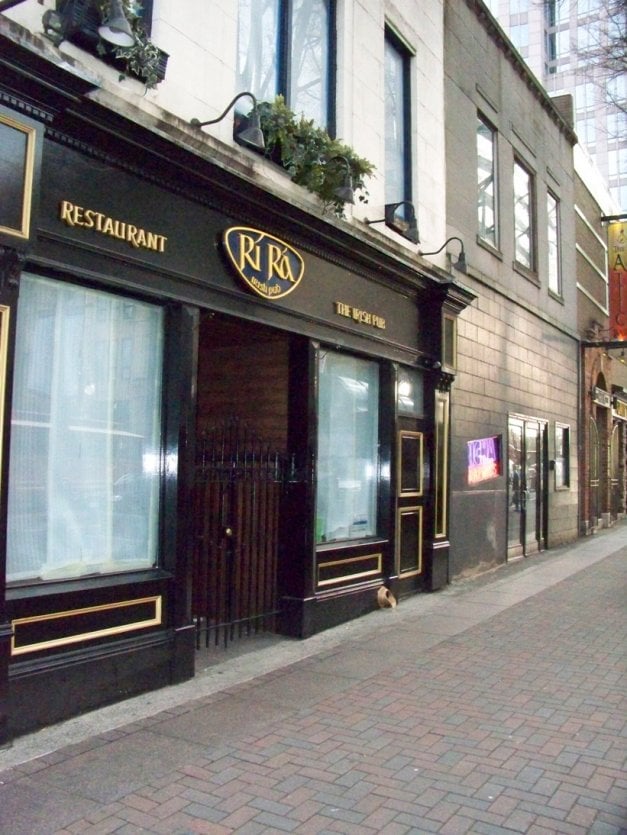 Ri Ra Irish Pub, the uptown favorite both for it's Irish fare and nightlife scene, has finally reopened after a major restoration. (The original Ri Ra, which opened in 1997, suffered extensive damage after a fire on May 23rd of last year.) Many of the two-story pub's original fixtures were reclaimed from the fire including the Victorian bar from the early 1800's, a Guinness mirror, and a statue of St. Patrick.
Chef Tom LaFauci is offering the same traditional Irish specialties and pub fare that made Ri Ra so popular to begin with including fish and chips, beef and Guinness stew, and corned beef and cabbage. Brunch is being served on Saturdays and Sundays and features a traditional Irish breakfast. Plus, the entrance on Hearst Plaza features fresh sandwiches and salads, as well as a salad bar on weekdays from 11 to 3.
More interested in the pub side of Ri Ra? As before, it's open daily until 2 a.m. and features bars on both levels as well as a patio upstairs. Events include pub quiz trivia contests, live Irish music, sports programming, and other special events.
Ri Ra is located at 208 N. Tryon Street and can be reached at 704.333.5554.