Ring in the New Year with Charlotte Craft Beer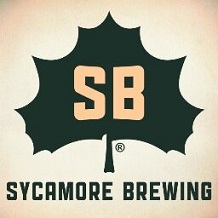 New Year's Eve can be stressful. What do you wear? What's the best party? How are you going to get home without spending a fortune?
It's a rite of passage to think all of these things at some point in your life but as you get older, the more low-maintenance NYE, the better. Throw away your crowds, cover charges and long drink lines and check out these New Year's Eve celebrations in the local craft beer community.
–Sycamore Brewing is set for its second annual New Year's Eve bash Thursday, beginning at 6 p.m. until 2 a.m. The brewery will have a heated tent for the overflow crowd (that is, if we ever get to cooler weather), along with live music and food trucks. Of course, you'll have plenty of beer to choose from as well as champagne for toasting. And instead of a ball drop, at Sycamore there's the barrel drop at midnight.
–Birdsong Brewing's New Beer's Eve Bash will be from 4:30 p.m. to 1 a.m. One of the highlights here is the brewery tapping a cask of Communication Breakdown, which is Birdsong's Higher Ground IPA with jalapenos – it's truly an incredible beer and will be tapped at 9 p.m. At midnight there will be a complementary beer toast with "something awesome" dropping, according to the Facebook event page. Birdsong will have live music and food trucks as well as a 50-50 raffle, with half of the proceeds going to Crisis Assistance Ministry and the other going to one lucky winner. Tickets for the raffle are $2, with the drawing at 11:15 p.m. (and you must be present to win).
And provided your head doesn't hurt too much from the night before, Birdsong is planning on opening early on New Year's Day with a special cask of Coffee Higher Ground IPA, bloody mary beers with Jalapeno Pale Ale and a bagel bar as well.
–At Brawley's Beverage, it's going to be a Cold Mountain New Year's Eve Celebration. Throughout the day, you'll be able to enjoy the sought-after and tasty treat from Highland Brewing in Asheville. At 11 a.m., Brawley's will tap 2014 Cold Mountain, and this year's CM will be tapped at 6 p.m. Then, at 10 p.m., Brawley's is tapping Coconut Cold Mountain. I was able to try this up at Highland during the official Cold Mountain release party in November, and it's nothing short of spectacular. Only 2 kegs of Coconut Cold Mountain were sent out in North Carolina, and Brawley's has one of them, so that should tell you how special this beer is.
–Bulldog Beer and Wine recently opened its second location, and that South End spot is where the shop will be celebrating New Year's Eve. There will be live music at the party and the college football playoff games will be shown as well, with a champagne toast at midnight.
–Other breweries and bottle shops open for New Year's Eve include Legion (2 p.m. to 2 a.m.), Olde Mecklenburg (11 a.m. to shortly after the ball drops) and Wooden Robot (4 p.m. to 1 a.m.). NoDa North End (the new location) is open from noon until 9 p.m., with Tiger Yakitori food truck out from 2 p.m. to 6 p.m. Sugar Creek Brewing is open from 4 p.m. to 10 p.m., and releasing a small batch of Muscadine White Ale at 5:43 p.m. (5, 4, 3 … get it?). Good Bottle and Salud Beer Shop are open from noon until 9 p.m., and the next day Fud at Salud will be serving up some New Year's Day specials beginning at noon.
–Free Range is open from 5 p.m. to 12:30 a.m. on New Year's Eve with FuManChu Cupcakes on site, and then will throw open its doors on New Year's Day with a soup lunch from 1 p.m. to 3 p.m., or as long as the food lasts. All it costs is a drink purchase. There will be several local chefs and farmers (including the renowned Clark Barlowe from Heirloom) making soup, fresh gluten-free bread and pies.