Road Trip
Short-drive dates for Queen City couples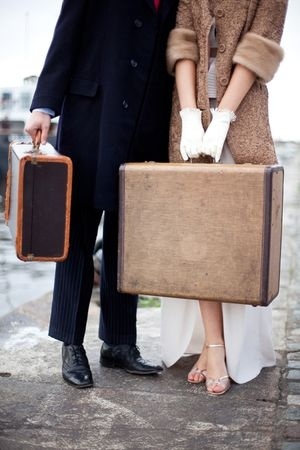 Though Charlotte remains the most bustling city in North Carolina with its fair share of restaurants, bars, and a stroll-worthy uptown, it's easy for locals to tire of the norm. With endless destination possibilities in a state full of history and culture, a day trip makes the perfect change of pace. Hop in the car and spend your Saturday with your love doing something different. Here are five of our favorite drivable destinations that are sure to make for a memorable next date. And for those looking for a weekend escape or a wallet-friendly honeymoon spot, check out our guide to the Southeast's most charming destinations from our January issue, here!
1. Old Salem
This enchanting old-world town with cobblestone streets and impressive history boasts beautiful gardens, quaint shops and several museums.
600 S. Main St. Winston Salem, NC (336) 721-7300
2. Daniel Stowe Botanical Garden
A short drive from the center of Charlotte, this garden space is positively stunning. Weather permitting, feel free to bring a picnic and plant yourselves on the terrace surrounding an array of exotic blooms.
6500 S. New Hope Rd. Belmont, NC (704) 825-4490
Aside from a hike with breathtaking views at its top, this mountain park also offers fishing, boating and even horseback riding.
North Albemarle Township, NC (704) 982-4402
This college campus, with lush greenery and painstakingly manicured lawns, is worth a visit simply to see the grounds. Its grand basilica is a sight to be seen as well.
100 Belmont Holly Rd. Belmont, NC (704) 461-6665
Inspired by Italian Renaissance architecture, this vineyard has a picturesque landscape as well as top-rated tasting room. Buy a case of wine while you're there and remember the trip each time you drink a bottle.
100 Childress Vineyards Lexington, NC (336) 236-9464