Roll With It: It's National Meatball Day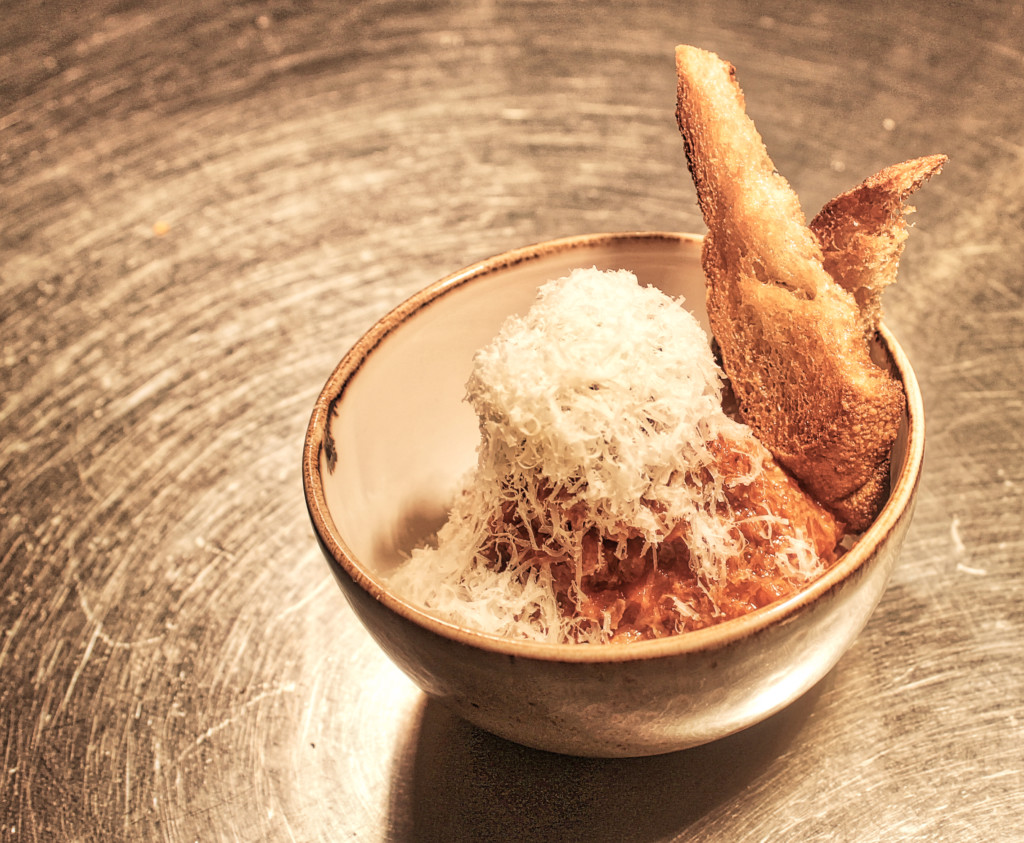 March 9 is National Meatball Day. While meatballs of some sort can be found everywhere from Sweden to China, most Americans probably think first of the ones that come on a bed of spaghetti.
According to the Smithsonian Institute, this dish evolved from the polpette and the much smaller polpettine found in Italy, but it is American at heart. The late 1800s and early 1900s saw millions of Italian immigrants moving to the United States—particularly those from the southern region, where economic and political strife left many in distress. As Escoffier Online notes, these immigrants went from spending 75% of their income on food to just 25%.
More money in the pocket meant more food on the table. This was especially true of meat, which for many immigrant populations went from luxury to staple. Rather than buy expensive cuts of meat in smaller amounts, however, Italian home cooks took advantage of the low cost of ground meats to feed family and guests generously. In this way, the outsized Italian-American meatballs are a symbol of abundance, even a little indulgence. Mangia!
To mark the occasion, we asked chefs from local Italian restaurants to share their recipe for one of the most-loved comfort foods around. Each have their own take on this Italian-American classic; Chef Tom Dyrness of Mama Ricotta's adds eggplant and balsamic vinegar to his recipe, while Chef Andrew Hurst-Dodd of Stagioni uses a combination of three meats seasoned with red wine and lemon zest.
MAMA'S GRASS-FED MEATBALLS
Chef Dyrness offers this helpful tip for cooking your meatballs: if your mixture is too wet, cover them while they are cooking so that they hold their shape better. This recipe yields 12–14 meatballs.
4 tablespoons olive oil, divided
1 tablespoon minced garlic
½ cup minced onion
½ cup minced celery
1½ teaspoons kosher salt
½ teaspoon black pepper
½ medium eggplant, skinned and diced small
¼ cup balsamic vinegar
¾ cup milk
1 loaf crusty Italian bread, torn into pieces
8 ounces raw ground sausage or pork
1 ½ pounds grass-fed ground beef
1 cup Romano cheese, grated
2 eggs, slightly beaten
¾ cup fresh parsley, chopped
¾ cup water
Flour, for dusting
32 ounces favorite tomato sauce
In a medium skillet, heat 2 tablespoons olive oil on medium heat and add minced garlic. Sauté until fragrant. Add the onions and celery and sauté on low heat until soft and translucent. Season lightly with salt and pepper. Set aside to cool.
Add 2 tablespoons olive oil to a large skillet. Heat over high heat until really hot and smoking, then add the diced eggplant and cook for 2–3 minutes till slightly softened. Deglaze the pan with the balsamic vinegar and reduce until it has evaporated. (This will happen very quickly.) Have your pan set out to reserve the eggplant to cool.
In a food processor, combine milk and bread and pulse until smooth; set aside.
In a large bowl, combine all ingredients except the flour and tomato sauce. Mix by hand, making sure everything is combined, but do not over-mix. Roll meatballs to about the size of a golf ball and lightly toss in flour.
Heat oil in a large heavy skillet over medium-high heat and pan fry meatballs in batches. When the meatballs are very brown and slightly crisp, remove from the heat and drain on a paper towel.
In a large stock pot, heat sauce over medium heat until simmering. Drop meatballs into large stock pot of sauce. Simmer for about an hour. Enjoy with your favorite pasta.
RED WINE MEATBALLS
Chef Hurst-Dodd's recipe calls for grinding your own meats. If you don't have a grinder, you can ask the butcher to grind them for you or purchase them pre-ground. To mimic the dish from Stagioni, top the meatballs with warm marinara and freshly shredded Parmesan cheese, then serve with crostini.
For the meatballs:
1 pound cubed veal
1 pound cubed pork butt
1 pound cubed beef chuck flap
3 garlic cloves
1 cup diced onions
1/2 cup roughly chopped fresh parsley
3 ounces grated Parmesan cheese
2 1/2 tablespoons coarse or kosher salt
2 1/2 teaspoons freshly cracked black pepper
1 1/2 lemons, zested
For the panade:
6 ounces sourdough bread, slightly dried out
3/4 cup whole milk
2 ounces red wine
One hour prior to starting the meatballs, place all meats in freezer. Combine all ingredients for the panada, making sure all of the bread is covered in milk and wine mixture.
Grind all meats, the panade, garlic, onions, and chopped parsley through a medium grinder. Place mixture in a mixing bowl for a stand mixer.
Once ingredients have been run through grinder, place mixing bowl in freezer for 30 minutes. Combine the remaining ingredients and mix with paddle on speed 2–3 minutes. Remove paddle and refrigerate for 30 minutes. Using a scale or ice cream scoop for portioning, spoon mixture out and form into balls, setting onto a parchment-lined baking sheet. Place in freezer for 30 minutes.
Preheat oven to 450°. Place meatballs in oven until slightly browned (10–15 minutes, usually). Then, braise in desired sauce or stock for 30 minutes in a 400° oven.
Can be served immediately, or chilled completely and reheated.