Room Service, Project X DJ, Barcathalon, Lux's Birthday Bash, and More this Weekend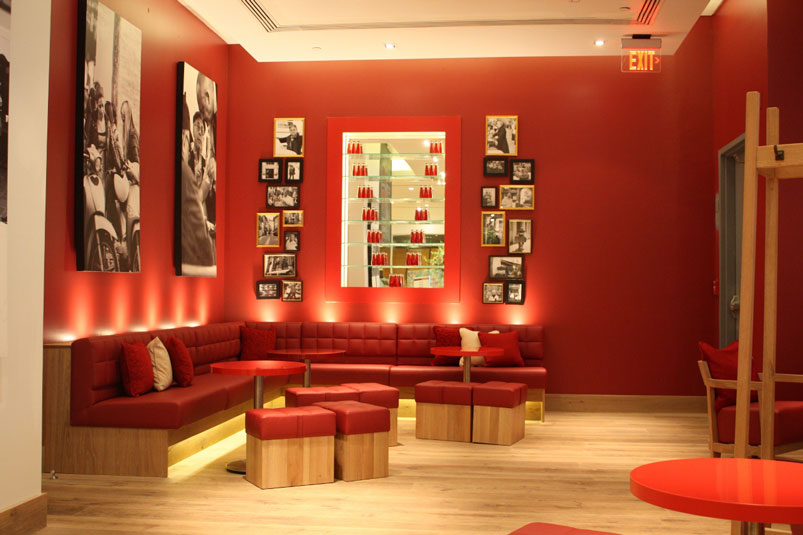 End March on a high note by attending at least one of these parties and social events this weekend. Drink responsibly, and if you see me out, buy me a drink.
Friday, March 30
StrikeCity's Three-Year Anniversary Celebration
This popular bowling-alley-meets-sports-bar wants you to help it celebrate three years in business. Enjoy $3 drink specials, $33 to bowl all night, and prizes will be given away every 33 minutes. Free admission. Till 2 a.m. StrikeCity, at the EpiCentre, 210 E. Trade St., strikecitycharlotte.com.
Room Service
This party goes down the last Friday of the month at one of Charlotte's leading nightclubs. Music by DJ 360. There'll be a giveaway to the ladies for a one-night stay at Aloft Hotel Uptown, with "room service" included. 9 p.m.-2 a.m. Free until 11:30 p.m.; VIP tables available. The Sunset Club, 1820 South Blvd., sunsetclubcharlotte.com.
Culture Couture (weekly event)
It's quickly becoming one of the most popular parties on a Friday night. Several Charlotte socialites will be celebrating their birthdays. Music by DJ Pyro. 9 p.m.-2 a.m. Free. Kalu Asian Kitchen, Bar and Lounge, 505 E. Sixth St., kalunc.com, Facebook.
DJ Jesse Marco and KIRILL
Fresh out of the movie Project X, DJ Jesse Marco will be rocking the crowd tonight. And you'll want to dress to impress because prominent nightlife photographer KIRILL will be in the building as well. 10 p.m.-2 a.m. Cost varies; VIP tables available. Butter NC, at NC Music Factory, 950 NC Music Factory Blvd., buttercharlotte.com.
Saturday, March 31
Barcathalon
Enjoy this great weather and test your bar-game skills on this rooftop. There'll be competitions for prizes in cornhole, flip cups, ping pong, and more. And, of course, the music will be playing and the drinks flowing. This is the first of a five-week run. Registration starts 1 p.m.; games start 2 p.m. Pavilion at EpiCentre, 210 E. Trade St., pavilionatepicentre.com.
Signature Saturdays (weekly event)
After a hiatus, event promoter Eddietainment brings back this weekly party series, kicking off this Saturday at a new venue. Enjoy cocktails and an under-$10 food menu. Music by DJ DR. 10 p.m.-2 a.m. Free before midnight; VIP tables available. Vapiano, 201 S. Tryon St., vapiano-charlotte.com, eddietainment.com.
Identity Theft with Danny Daze
This renowned Miami-based DJ leads the musical charge, accompanied by locals DJs Buckmaster, Dick not Richard, Arthur Bros., Nick Spain, and Nat Eichler. You're guaranteed to hear a variety of music. There will also be a BBQ on the patio (until midnight). 9 p.m.-2 a.m. $10 for ages 21 and up; $15 for ages 18-20. Dharma Lounge, 1440 S. Tryon St., dharmacharlotte.com.
Lux's One-Year Birthday Bash with Cali Swag District
You can help this South End nightclub celebrate its first year in business, while this West Coast rap group teaches you how to dougie. Hosted by Power 98's No Limit Larry with music by DJ Incognito. 9 p.m.-2:30 a.m. Cost varies; ladies free before 11 p.m.; Aries admitted free all night; VIP tables available. Lux, 200 E. Bland St., luxcharlotte.com.
Verify dates, times, prices, and other info at the web addresses listed for each event.
Be sure to bookmark www.charlottemagazine.com/Blogs/Dusk-Till-Dawn to stay plugged into Charlotte nightlife.