Room We Love: New Vintage on Hopedale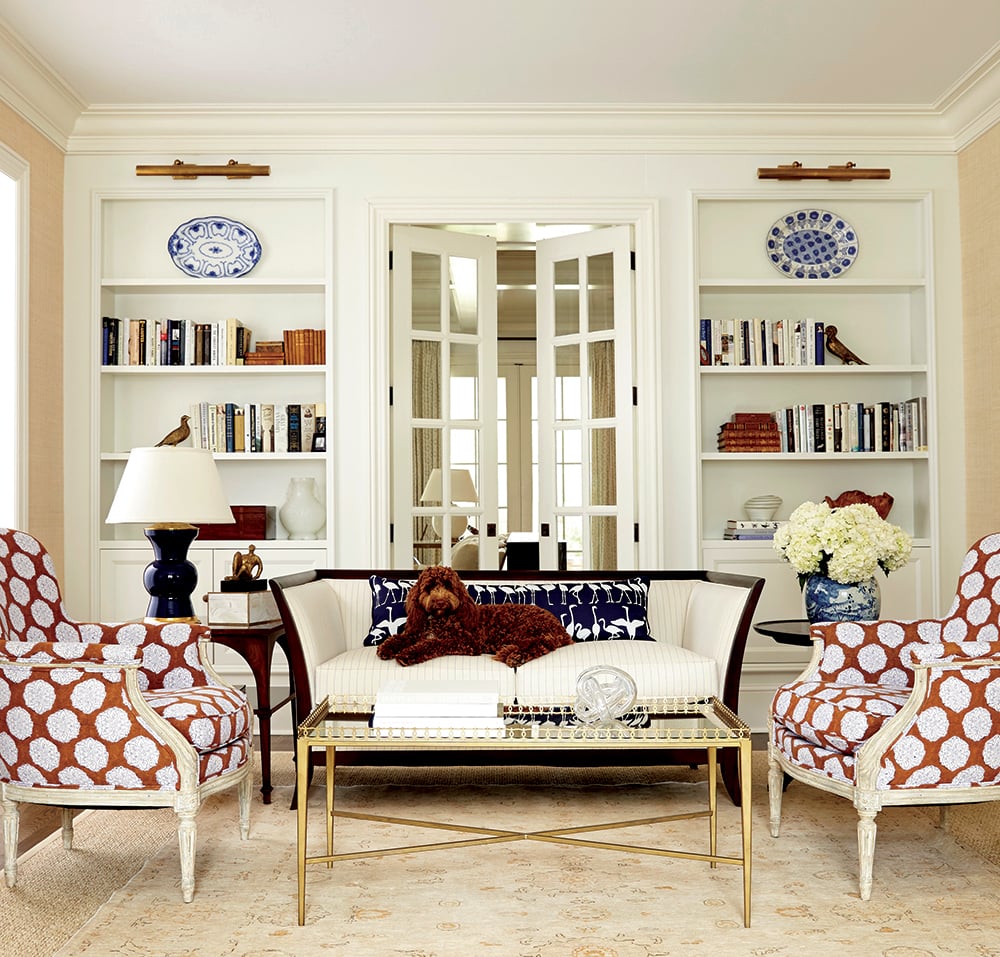 KATIE EMMONS' PENCHANT for clean and classic design is what attracts most of her like-minded clients. The Myers Park-based designer has been transforming interiors since 1995, and when a couple moved out of a Cape Cod-style home in Connecticut and came to Charlotte looking for something more Southern, Emmons put on her construction cap and helped gut and remodel most of the couple's 1924 colonial home on Hopedale Avenue.
Antique Accents
"Although everything is new in this room," Emmons says, "I try to mix in vintage or antique pieces to give the space soul." The bird bookends (from Cotswold Marketplace), patterned plates, brass sculptures, and the Oushak rug layered on top of the new sisal rug all add vintage warmth to the space. Such items give the area character, as well as a welcoming feel, both of which can often be lost in new builds and major remodels.
Balance
Symmetry is naturally pleasing to the eye, Emmons explains, noting that the human face itself is completely balanced. So, balance always plays a part in her designs, even when creating asymmetry. "In order to create interest, you have to have some things that aren't perfectly symmetrical," she says, alluding to the couch's mismatched accent tables. "It'd be boring if it were perfectly symmetrical."
Burnt Orange and Indigo
The homeowner "likes things a little bit quirky," so the flamingo-patterned pillow and reupholstered polka-dot chairs were ideal additions. The subtle tie-ins of indigo and burnt orange found on the furniture and accessories bring some warmth to the cool-toned palette the couple prefers. Emmons says this color mix ensured the place "wouldn't feel too coastal," which was paramount in order to contrast with their Connecticut home's seaside vibes.