Rooster's Heads South
The Charlotte eatery will open a third location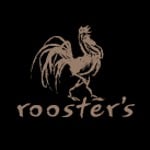 Charleston is the perfect southern spot for anyone looking to get away from the ordinary without going too far. Luckily, for those visiting the port city from the Queen City, there may be a little taste of home coming in the near future.
Rooster's will open their third location sometime in the near future, although a date is not set. The restaurant currently operates two eateries in Charlotte; one in South Park and the other Uptown. The farm-to-table and local-focused restaurant will fit right in to the Charleston culinary landscape, with a fine dining menu but not a stuffy atmosphere.
The Charlotte restaurant was recently featured in Charlotte Magazine's Top Twenty-Five Best Restaurants list, and is definitely worth a trip. Rooster's is the perfect spot for a quiet weeknight to mix things up a bit, or a weekend worth celebrating.