Rooster's Tomato Dinner, Dim "Sumdays" at Kalu, and Tequila Dinner at Cantina 1511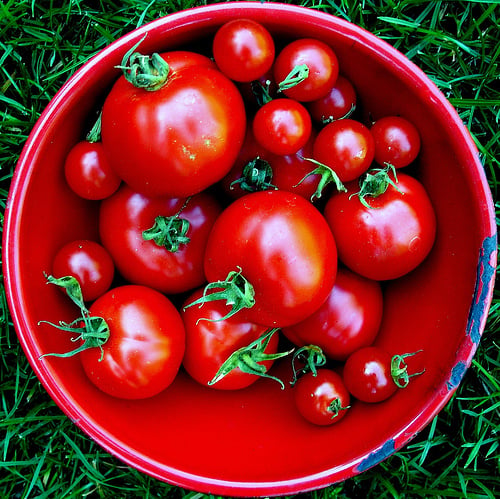 A few dining opportunities worth considering:
Rooster's Wood-Fired Kitchen is celebrating the summer's tomato harvest using fresh tomatoes from the local NC farm, Fisher Farms, for the Tomato Harvest Celebration Dinner at 6:30 p.m. on August 18th. The five course dinner, which is $59 per person and includes wine pairings, features the following: heirloom tomato caprese croutes, gazpacho with jalapeno creme fraiche, basil gnocchi with sungold tomatoes and parmigiano reggiano, grilled hanger steak with slice gregori and mecklenburg tomatoes, and tomato tart with basil gelato.
You can reserve your spot for this dinner by calling 704.366.8688.
Uptown's newest Asian fusion restaurant, Kalu Asian Kitchen, has begun serving Dim Sum from noon to 10 p.m. on Sundays. Each item on the menu is made fresh to order and cocktails featuring Asian flavors will also be offered. The menu includes dishes like pork dumplings with a sharp mustard sauce ($9), Vietnamese Spring Rolls ($11), Kobe meatballs with a foie gras center ($15), fried black bass in a garlic and giner soy sauce ($17), as well as a selection of iron rice pot dishes.
For reservations, call 704.910.4877.
This Thursday August 12th, Cantina 1511 is partnering with Herradura Tequila for a four course dinner including tequila pairings. The dinner will be held at 6:30, following a 6 p.m. cocktail reception, and is $45 per person. The menu includes shrimp and crab ceviche paired with a pomegranate margarita, Mexican meatballs with honey-lime arugula salad with a royal margarita, sweet and spicy short ribs with a tequila sunrise, and chocolate tamales with an agave kiss cocktail.
For reservations call 704.331.9222.