Royal Wedding Viewing Party at Big Ben British Pub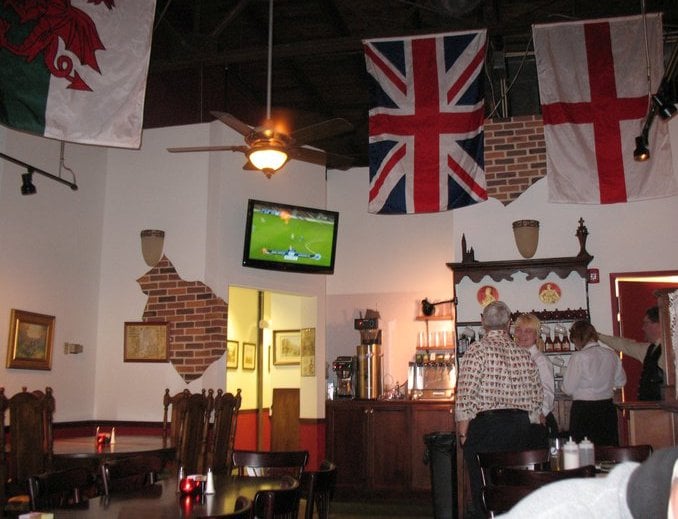 If you're not among the lucky 1,900 people like David and Victoria Beckham, Elton John, Joss Stone, and me who received an invitation to the wedding of Prince William and Kate Middleton at Westminster Abbey in London, then you'll just have to be one of the estimated two billion people worldwide who will tune in to watch it tomorrow. The wedding takes place at 6 a.m. our time and some of the major television network shows like the Today show and Good Morning America will begin their coverage at 4 a.m.
Even though it's early (it's not often that I get to blog about the dawn in "Dusk Till Dawn"), you don't have to watch the wedding of the century in your jammies. Big Ben British Pub is hosting a viewing party. The South End pub is honoring its future king and queen by opening at 5:30 a.m. and will serve a "royal breakfast," made up of eggs, an English banger and English bacon, fried potatoes, grilled tomato, grilled mushroom, baked beans, and toast for $10. And you can wash it down with some New Castle or Guinness—that is if you aren't going to work afterward (wink).
I have to admit, I'll be up watching the wedding in the morning (okay, so I didn't really receive an invitation). Heck, after all the media hype from the last several weeks, how could you not be intrigued to tune in? But aside from that, I think Kate Middleton is hot.
Big Ben British Pub, 2000 South Boulevard, inside Atherton Mill, 704-817-9697, bigbenpub.com.