Rural Road Trip
Head across the state line this weekend and get to know area farmers on the Upstate South Carolina Farm Tour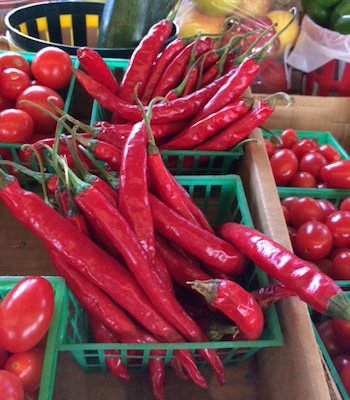 This weekend, 23 farmers invite visitors onto their properties — to peek into their barns, step onto their soil, and get a picture of daily life on a working farm.
The ninth-annual Upstate Farm Tour takes place in and around Greenville, South Carolina, this Saturday and Sunday, June 6 and 7 from 1 p.m. to 6 p.m. Carolina Farm Stewardship Association is the tour organizer. The association is a nonprofit organization that works with farmers in North Carolina and South Carolina on advocacy and education efforts surrounding local, organic agriculture.
The farms on tour vary in style, from pastures with cows, pigs, and goats, to rows full of vegetables and fruits, to specialty producers of artisan cheeses and heritage corn grits. Visitors will see many sustainable farming practices in action, such as aquaponics, which combines fish and plant production.
The trip is a bargain at $35 per carload (or cycle group) for both days. The brochure has a full list of farms and descriptions, as well as handy tips, such as bringing a cooler for purchases. The tour covers a large geographic area, so it's recommended to visit three or four farms in one day. An interactive Google map is available here. To purchase tickets online, click here.