Sal's Pizza Factory Opens Dilworth Location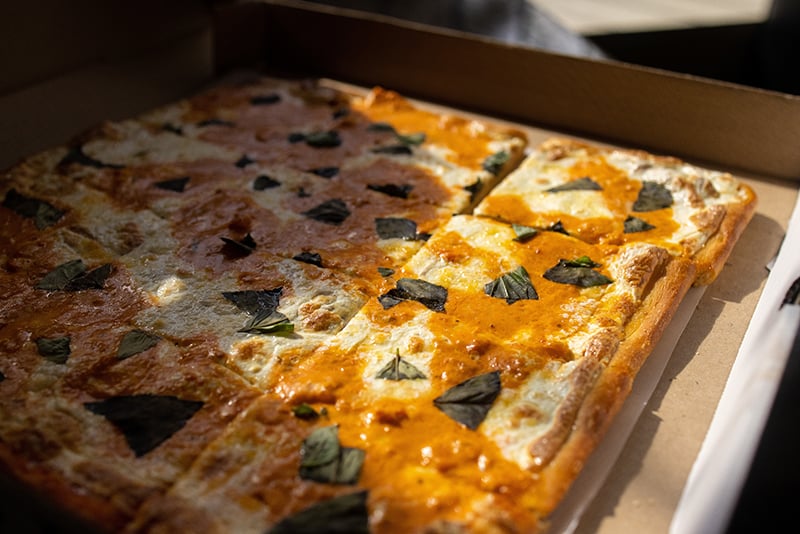 Sal's Pizza Factory's second location has opened in Dilworth at 2212 Park Rd. The news was first reported by Kristen Wile of Unpretentious Palate on Wednesday. Sal's first location (3723 Monroe Rd.) opened in 2018 and has since garnered a major following in East Charlotte. The spot has appeared on our Best of the Best and 24 Charlotte Pizzas You Must Try lists.
The "Factory" part of the brand is underscored by a robust menu at the restaurant. Owner Fabio Durazzo comes from natives of Naples, but his offerings include excessively American options like Stuffed BBQ Bacon and Buffalo Calamari pies. As for the traditional: Since Sal's opened two years ago, carloads have driven away with boxes of Grandma Vodka Sauce pizza, based on a recipe from Durazzo's grandmother.