Salud Beer Shop announces date, details for annual Release the Funk sour festival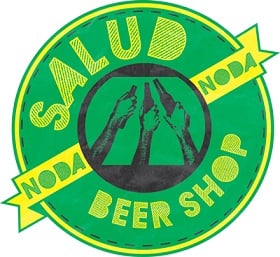 First, the funk was released.
Next, everyone went down to Electric Funkaloo.
And last year, Funkonia was the destination for Charlotte's sour beer fans.
Now, Salud Beer Shop is ready to baptize the faithful in the funk with its annual "Release the Funk" sour festival, which will take place November 19 at Neighborhood Theatre from noon to 4 p.m.
This festival has gained quite a following since its inception in 2013, a testament to the rising affection and appreciation in recent years for sour beers and wild ales. You'll find some of the best ones at this festival; here's a list of last year's lineup for a reference of what to expect at RTF 4. Glunt estimates around 30 breweries will be attending this year's festival, and you can be sure there will be a few special surprises, as has been the case for the first three Release the Funk events.
"I think that people like to come to a festival and they can try a wide range of different sours over an afternoon," Salud owner Jason Glunt says. "Sours can be very pricey so it's nice to be able to drink a wide variety in one place without spending hundreds of dollars. We want people to come drink some rare beers with their friends and make some new friends along the way."
For the fourth incarnation of this festival, Salud is partnering with Fonta Flora and Free Range Brewing, two breweries that have impressed with their sour beers. Glunt says he's also working with Artisan Distributing to bring in some new breweries into the market to pour at the event.
This year's theme is "Baptized in the Funk!," a nod to '90s funk rapper extraordinaire Da Brat. This continues Glunt's connecting this festival with an extremely good taste in music, including last year's shoutout to Outkast's acclaimed album Stankonia.
Tickets will go on sale for Release the Funk 4 on October 4. Look for additional information in a future post in this space, and you can always keep up on the latest by checking out Salud's Facebook page.