Salud Beer Shop hosting Cheers Charlotte for live podcast Tuesday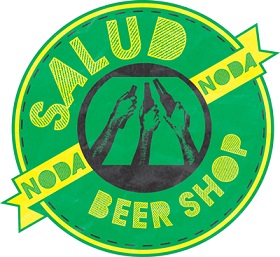 Craft beer aficionados likely have tried one or two beers from The Bruery, whether it's one of their sour/wild beers (Sour in the Rye, Tart of Darkness) or, if you're lucky, one of the California-based brewery's famed bourbon barrel-aged beers (Black Tuesday, Bois, Chocolate Rain).
This Tuesday, you'll have a chance to meet Benjamin Weiss, vice president of marketing at The Bruery, as part of a live podcast with the guys of Cheers Charlotte. It's all taking place at Salud Beer Shop beginning at 7 p.m.
"I'm really excited to have Benjamin out here," Salud owner Jason Glunt said. "He's literally like their third employee ever, so he's been there from the beginning and is making his first trip to North Carolina, going to Asheville, Charlotte and Raleigh and this is his only stop in Charlotte.
"The Bruery is one of my favorite breweries, and I really love all their styles. When you think of their business model, there's really no one else doing what they are. So I really want to get into why they chose the route they did."
Salud will have several Bruery beers on tap both during and following the broadcast, including Smoking Wood brewed with coffee and vanilla, Gypsy Tart, Tart of Darkness, White Oak, Mischief and Hottentroth. Also, all Bruery bottles will be 10 percent off the purchase price at Salud on Tuesday.
The idea of a live podcast is something Glunt says he'd like to do more of in the future.
"I thought it would be great to get Cheers Charlotte out here for a live podcast, and afterwards we'll have a Q&A session," he says. "There's a great one, Good Beer Hunting, that does these live podcasts anytime a brewer comes in town and also with local brewers. It'd be cool to do that here and let them tell their story and educate more people about beer."