Save Krazy Fish
The eclectic restaurant is asking for help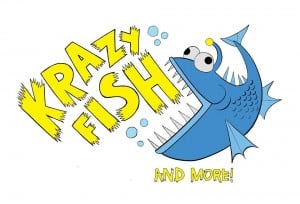 With paint-splattered benches, plastic octopuses on the ceiling, and an eccentric mix of food and atmosphere, Krazy Fish in Plaza Midwood has been a staple spot in Charlotte since opening in April 2011. However, the artsy hotspot could be in trouble.
A recent posting on gofundme.com — a website which prompts visitors for donations to various causes — is entitled "Help Save Krazy Fish." The description says, "Walgreens is trying to purchase our building and we are asking the community to help stop corporate invasion and save Krazy Fish! Please donate to help us raise funds to keep small businesses alive in Plaza Midwood! #HelpSaveKrazyFish."
The restaurant's goal is $50,000, although only $225.00 has been raised thus far. According to the page, the owners of Krazy Fish have reached an agreement with the land owner, who has agreed to sell the building to the owners of Krazy Fish for $50,000. The issue is that there is an additional time constraint, although it is not clear when the money is needed by.
If you've not experienced Krazy Fish for yourself, I encourage you to, as the food is extraordinarily fresh (most herbs and veggies come from the porch out back) and all of the dishes are house-made daily. There are also different specials depending on the day of the week. For instance, today, Monday, the menu boasts $5 margaritas and half-price tacos from 4-6 pm. Help save this local (and super-delicious) restaurant from having to move!