Seasonal Menu
Fall Signature Cocktails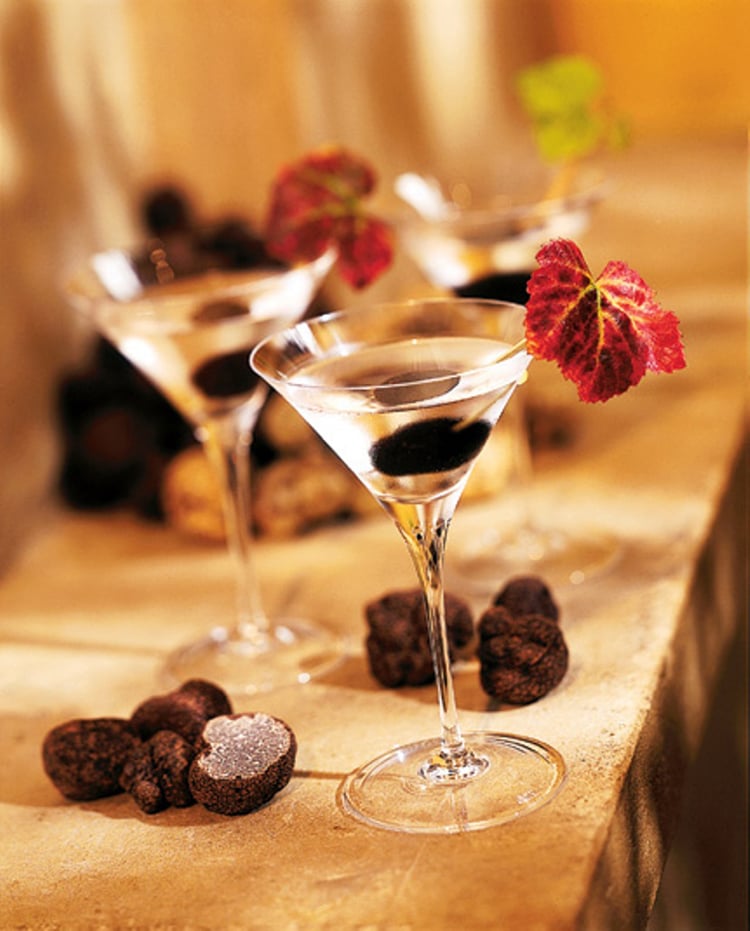 Now that you have the skinny on how to save during cocktail hour, it's time to think about signature drinks. One of the aforementioned ways to keep costs down, a signature cocktail is also the perfect way to incorporate ingredients specific to the season. And since fall is officially upon us, why not discuss autumn cocktails? From cider to something hot, the concoction possibilities are endless. So we've selected a few of our favorites for your picking, whether it's for cocktail hour, bachelorette festivities or an upcoming shower. Seasonal drinks are always a crowd pleaser, and these options are no exception.
Bourbon Cider
1 cup sugar
2 tbsp whole cloves, crushed
3" piece of fresh ginger, peeled & thinly sliced
1 cinnamon stick
3 oz. apple cider
1.5 oz. bourbon
1 tsp. lemon juice
Dried apple slice (for garnish)
Boil 1 cup of water. Remove from heat. Then stir in sugar, cloves and ginger. Leave standing for 1 hour. Strain and chill to complete syrup. Mix 3/4 oz. of syrup with cider, bourbon and lemon juice in shaker with ice. Strain into glass and garnish with dried apple slice. (Makes 1 cocktail).
Autumn Punch
2 tsp. whole cloves
Half of a vanilla bean, split lengthwise
64 oz. bottle of apple cranberry juice
4 plums, pitted and sliced
1 bottle of fruity white wine
Place cloves and vanilla bean in the center of a cotton cheesecloth cut into a 6" square. Gather the corners together and secure with string to keep closed. Pour juice into large pitcher. Add plums and cloth bag. Cover pitcher and chill for 4-24 hours. Then remove and throw away cloth bag. Serve over ice. (Makes 10-12 servings).
Chai Sizzle
2 oz. Bailey's Irish Cream
3 oz. brewed chai tea
2 tsp. raw brown sugar
1 cinnamon stick (for garnish)
Brew pot of chai tea. Add brown sugar and stir until dissolved. Fill coffee mug with tea. Then add Bailey's. Add cinnamon stick for garnish. (Makes 1 cocktail).
Smokin' Apple
2 oz. whiskey
.75 oz. lemon juice
1.5 oz. hand-pressed apple cider
2 fresh figs
2-3 sage leaves
.5 oz. simple syrup
Combine ingredients, shake and strain over double rocks or martini glass. Garnish with sage leaf. (Makes 1 cocktail).