Seasonal Style: Try This Easy Décor Trick to Transform Your Home in Seconds
Making your home spring-ready has never been easier!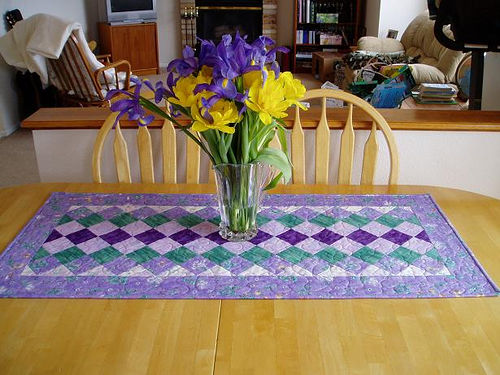 For homemakers, one of the best parts about welcoming in a new season is getting to break out the seasonal décor. Freshening your home's look to coordinate with the colors and thematic details of the season is a simple yet exciting way to change things up. Sayonara, stale style.​
If you're new to the seasonal decorating scene, you might feel a bit overwhelmed by the packed store shelves overgrown with fake flowers and pastel place settings. There are many little changes you can make to your décor for seasonal appropriateness, but for the rookie, it's best to start small.​
And by small, we mean switching (or adding) one little thing to make a big impact.​
So, what's the secret to a spring-inspired home?
Change your table runner.
A natural focal point and large enough to impact an entire room, your table runner says a lot about the theme of your home. Choosing a cheery table runner ripe with bright spring hues is sure to lighten up any home still harboring the winter blues.​
Simple, transformative, and savvy – voila!