Secret Chocolate Dinners
The Secret Chocolatier brings comfort to autumn dessert dinner series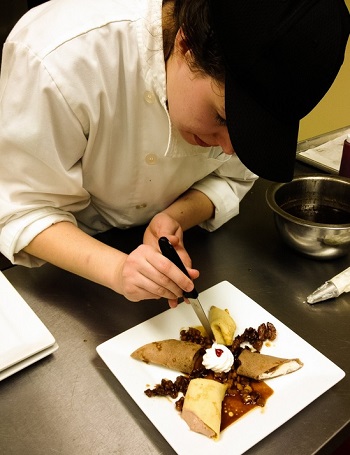 Do you like chocolate? Of course you do. The Secret Chocolatier will be bringing a taste of fall to its next dessert dinner series – "An Evening of Chocolate: Autumn Comforts." The events will take place at 8PM on the following Saturdays: Oct. 11, Oct. 25 and Nov. 8.
Not familiar with the all-chocolate-all-the-time eatery? Quick background – The Secret Chocolatier began operations in 2008 selling handmade confections sourced from natural ingredients at regional farmers markets. The family-owned company opened its retail shop in 2011 at the corner of Sharon Amity and Providence Road in Charlotte, then expanded to Ballantyne in the fall of 2013.
But back to the matter of this very sweet dinner. Guests will be treated to three chocolate-inspired dessert courses incorporating apples, spices and other fresh, local seasonal ingredients. Chef Bill Dietz – the store's chief chocolatier and a 30-plus-year pastry chef – will prepare and plate each course onsite at The Secret Chocolatier's Ballantyne location at 11318 N. Community House Road. Seating is limited for the event. Tickets are $50 for a table of two and are by reservation only by calling 704-323-8178, ext. 0.
"We look forward to kicking off autumn with a new dessert menu and to treating our attendees to more wonderful creations," said Robin Ciordia, co-owner of The Secret Chocolatier.